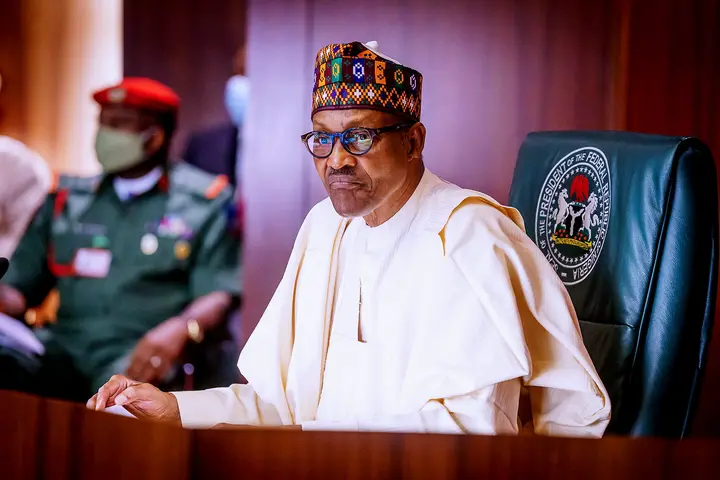 President Muhammadu Buhari has stated that the recent reopening of the land borders will improve the fortunes of business owners in the country.
Buhari made this assertion in his 2021 New Year Broadcast on Friday, January 1, 2021.
Buhari said, "With the recent opening of our borders, we expect that the pent-up demand of legitimate cross-border and international trade will boost the fortunes of the many small businesses and agricultural enterprises that depend on Nigeria's trade and commerce.
"The message to our West African neighbours is that Nigeria is once again fully open for those willing to conduct business in a fair and equitable way."
Lawan stated this when he fielded questions from State House correspondents shortly after the signing of the 2021 Appropriation Bill into law by President Muhammadu Buhari, in Abuja on Thursday, December 31.
He said that efforts would be intensified by NASS to ensure the passage of the PIB before the end of the first quarter of 2021.
Also Read: Buhari warns MDAs to meet targets or risk sanctions
"First of all, the Petroleum Industry Bill, the PIB which we intend to work so assiduously to ensure that we pass it within the first quarter of next year, but if we can't, then, before the end of 2021.
"Similarly and equally important is to pass the Electoral Act Amendment, this is also to ensure that we continue to refine our electoral processes so that Nigerians when they vote, their votes will continue to count, and of course, the Constitution Amendment that we always undertake."