In this article we will be looking forward to see UEFA Champions League All Time Top Scorers.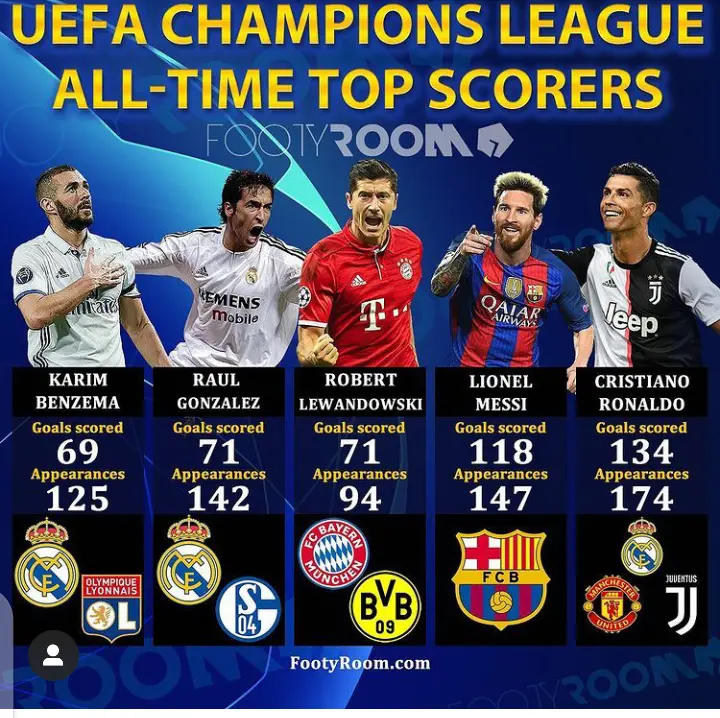 The Uefa champions league competition is the biggest competition in Europe, it is every players dreams to play in this competition, so far this competition is concerned Cristiano Ronaldo is the top Goal Scorers in this competition, the Portuguese sensational player have scored nothing less than 134 goals to his name from 174 games he has played in this competition. Lionel Messi is another player with more goals in this competition, the Argentina wizard is one of the best in this competition scoring a whopping 118 goals from 147 games.
Then Karim Benzema is the last player on the list, The Real Madrid player have scored a whopping 69 goals from 125 matches he has played.
How will you rate this players