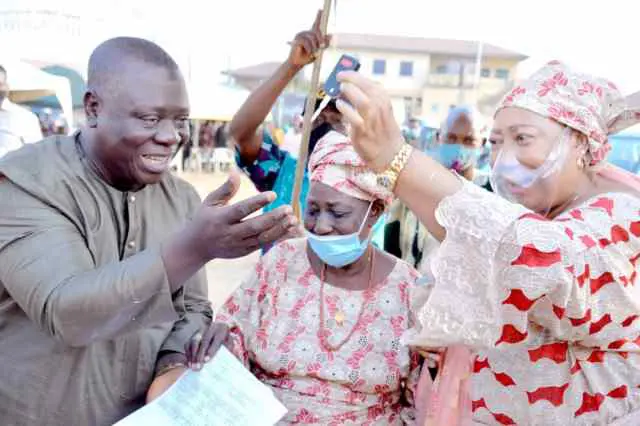 As part of activities marking his 50th coronation anniversary as the Alaafin of Oyo, Oba Lamidi Adeyemi Sunday afternoon surprised gifted praise singer, Sulaiman Ayilara Aremu, with a car gift.
The key to car, a Mazda, was presented by the senior Olori.
Unknown to Aremu, who is popularly called Ajobiewe, the monarch had something in stock for him.
Ajobiewe, who had been in the ancient town of Oyo since Friday, could not hide his joy.
The Ila-born griot is reputed for taking listeners spell-bound as he takes an excursion into the widely forgotten past of different lineages in the Yoruba race.