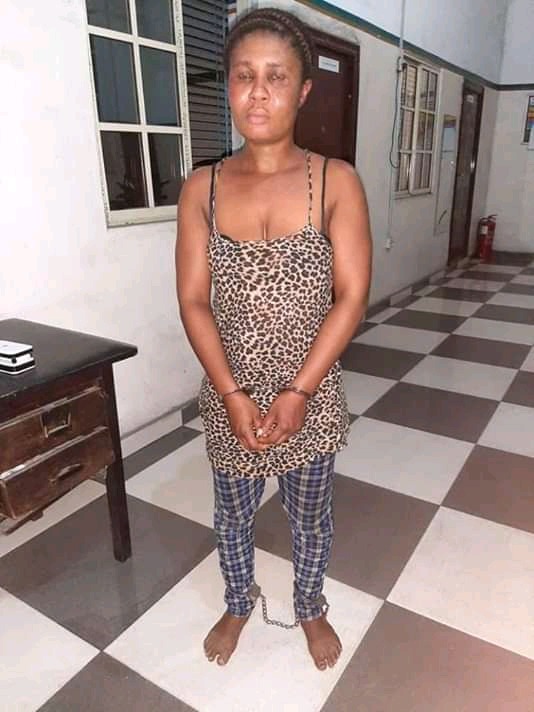 A Port Harcourt-based housewife, has reportedly killed her 10-yr old step daughter,Preye, for allegedly "stealing and eating plantain".
The deceased girl, a pupil at Eddywill Academy, was beaten to death last Sunday at Bori Camp in Port Harcourt, Rivers State.
According to an eye witness who asked what the little girl's offence was, the suspect said "she stole plantain to eat and that she is always stealing food. I now ask her if the girl steals another thing apart from food and she answered No."
The eye witness said: "The woman that killed this girl is a step mum and its Preye's mother that was the first wife but had problem with her husband and moved out of the house, leaving her three kids behind.
The suspect who was immediately handcuffed and taken away by the military police, is presently in custody.
During her arrest, one of the suspect's friends reportedly pleaded for mercy because according to her, the suspect was 2 months pregnant".
Preye's teacher confirmed that she knew the deceased girl had been suffering maltreatment as she came to school every morning with fresh wound on her back.
Her remains has since been deposited at the military hospital at the Barracks.
The rate of domestic violence especially against children has been on the increase and all hands should be on deck to protect children by promptly reporting cases of violence against them to appropriate authorities before it leads to fatality as in the case of the late Preye.