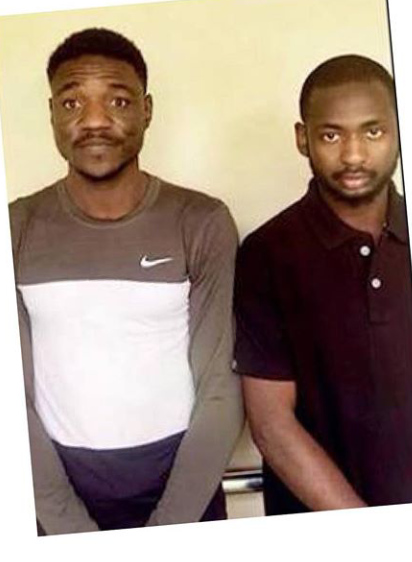 Ibrahim and Abbas' picture
These two gentlemen,who are Nigerians,have been arrested by Indian police,for allegedly getting themselves involved in drug trafficking.
Ibrahim,who is 29 years of age and Abbas, who is 23 years of age were caught in possession of 21grams of cocaine, at Apex circle, in Maviya,Nagar, India.
It was reported that, Abbas travelled from Ajaro,in Nigeria to Jaipur,in 2016, but dropped out of the school after two semesters,of which no one knew the reason why he dropped out. On Ibrahim's part,he travelled to Rajasthan, from Kano state in 2015,of which he graduated in 2019 with B.sc in medicine.
They both confessed that,the drug was supplied to them by a Nigerian,of which they are also on the trail to arrest him.