A man 27, Jamiu Alabi and 29, Bashir Akinkunle has made a confession to Kwara State Police Command after being caught on their way to disposed the body of a tenant in Ilorin Kwara state.
According to the Report,
the two suspects were caught by lady Balikis Adeola who stayed after Eyenkorin Ilorin Kwara, on Tuesday February, 25th 2020, who is passing by to her house.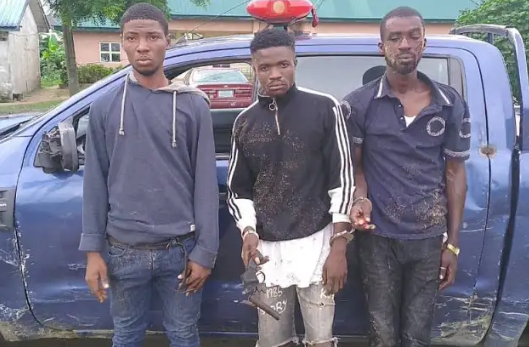 According to eyewitness Balikis, said, this is not the first time dead body has been dumping here with no traces, i caught them while trying to dump the body inside bush not far to my house and put call to police before they will escape.
The two suspects was apprehended by the Police while they made a confession that, landlord give them the instruction to execute Malam Sheriff Aliu, for refusing to pay him for over 6months and also refuse to packed out.
Mr Lawal Jimoh landlord has been arrested by the Kwara State Police Command with other two culprits, taken to the police Divisional Headquarter Ilorin. They met their Waterloo in their last operation.
On the strength of the report, they are yet to be charged to court.
What is your take on this?