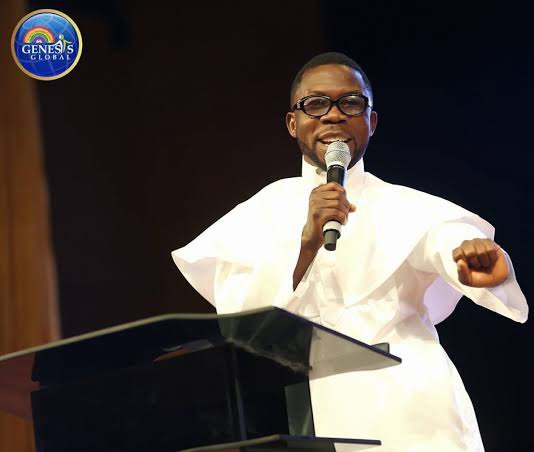 Talk of a man of God who is always bent on doing the unsual, then you talk about Prophet Israel Oladele Ogundipe, the Senior Sheperd-in-Charge Celestial Church Genesis Global. The man of God who has obviously developed a very thick and impregnable skin to criticism regardless of the nature of the critics either coming from within Christendom or from outside of it. Contrarily, the more he is criticised the more he is willing to do more controversial things. As a Christian, if you need to strengthen your faith, where do you think of going to outside Nigeria? Like you must be thinking, Jerusalem, it should be, expectedly. But for this man of God who many refer to as Genesis. He has revealed that he would be going to Mecca, in Saudi Arabia come January, 2020, to strengthen his faith in Christianity.
How? You must be wondering. Genesis who was speaking at the Harvest of Massive Mercy 2019 held at the Church premises in Alakuko, Lagos State, on Sunday, 15th December, 2019, disclosed to his massive congregation that come January, 2020, he would be going to the Muslim's Holy Land, Mecca in Saudi Arabia in a bid to strengthen his Christian faith. Because he would be going to see what is happening in Mecca first hand to be able to evaluate the religion of Islam properly. He added that he knew there were a lot things in the Holy Quran which are same as the teachings of the Holy Bible to the extent that there is a Surat (Chapter) titled Suratul-Mariam which is about Mary, the mother of Jesus Christ, in the Holy Quran. Hence, he would be going to Mecca to see things for their sameness or difference such that he would be able to guide his Church members aright as far as Islam is concerned when he return. He insisted he believed strongly in peaceful co-existence between Christians and Muslims at all times and his going to Mecca would demonstrate that position the more.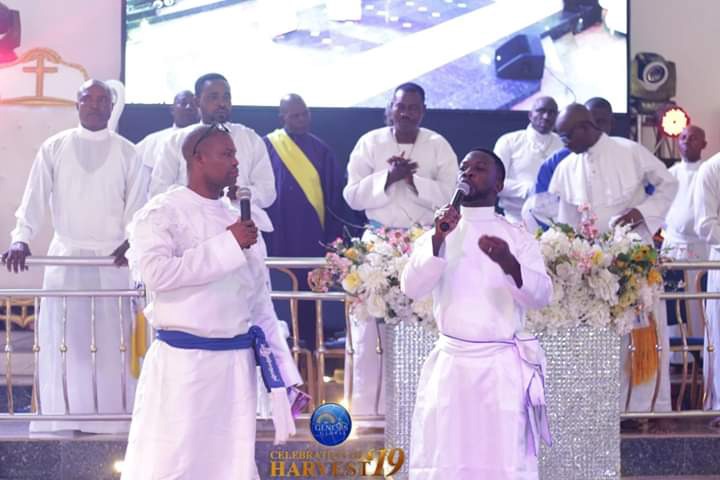 Interestingly, he also hinted at a point during his very engaging sermon at the harvest that he was born into Islam and his Muslim name was Abdul-Wasiu. Even his mum who is currently known as Deaconess Dorcas and attending C.A.C. Church used to be known by a Muslim name of Risikat. The mum was also present at the Genesis' harvest programme. So, going to Mecca for the Prophet would also be a way of linking back with his roots in terms of religion. And having been a Muslim before converting to a Christian might even be responsible for his kindness, as a man of God, not knowing religious difference. Because at the harvest, he showed his spirit of kindness and fellowship to an 18 year old lady born a Muslim, Ajarat, but with a lilliputian starture. And for her starture, she was being treated as an outcast by people, before Genesis saw her and took her up for help. He placed the lady who, according to him, Yoruba movie makers were already using as "Iwin" ( a fiend) in their movies because of her strange appearance on a salary of #50, 000.00 (Fifty thousand naira) every month from the Church!
And that was not all. He also ensured that one of his friends in America, during the harvest programme, agreed to take the lady abroad to get a better life out there. And before the lady would be travelling, he also picked, randomly, some members of the Church considered capable to be buying food stuffs, clothes and other human needs for Ajarat till she would leave the country. And earlier on, he had asked the young lady to pack all the first offering taken at the Church so that she could go and deposit same in the Bank Account he had few days before the harvest told her mum to go and open for her. According to the prophet, Ajara's dad had died and the mum was left to be fending for her, but what the mum could do was not just enough, especially, with the strange starture she has that is naturally making people to be avoiding both daughter and mum.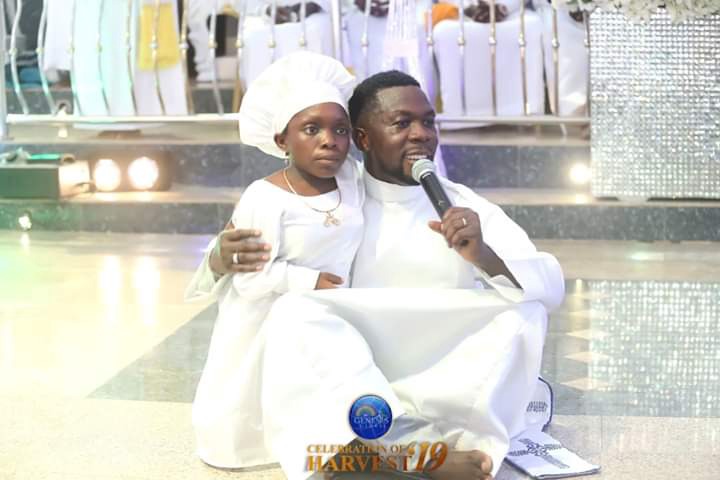 Another interesting aspect of the Harvest programme at the Church, apart from King of Fuji music, Wasiu Ayinde Marshal coming to the Church to perform on the alter for more than one hour, was the special appearance of Ayomide, the orange seller singer with sonorous voice whose video went viral online not long ago. Ayomide performed to the delight of everyone as the story of his life has changed already as a result of the help that the viral video attracted to him from some kind Nigerians like Genesis. And by the time people started taking their leave from the harvest programme, one could tell from the look on their faces that they had a great time at Genesis Churche's Harvest of Massive Mercy 2019.