Eurasia Group, a global research and political risk solutions firm based in New York, the United States of America (USA), have predicted that President Muhammadu Buhari, the All Progressives Congress (APC) presidential candidate, will win the February 16, presidential elections by 60%.
The group went on to predict that the odds are stacked against the major challenger to President Buhari, in person of Atiku Abubakar, the presidential candidate of the Peoples Democratic Party (PDP). They said the odds against Atiku included the divided and unwholesome support given to Atiku by important elements within the PDP.
They said these important supporters were using their energies and resources to keep their seats in their different constituencies instead of pulling their weight behind the former Vice President of Nigeria. The important supporters, according to the report by the Eurasia Group, are the governors in the PDP-controlled states and the director general of the Atiku Presidential Campaign Organisation, Senator Bukola Saraki, who is battling to retain his seat in the upper chamber as the representative of the Kwara Central Senatorial Zone.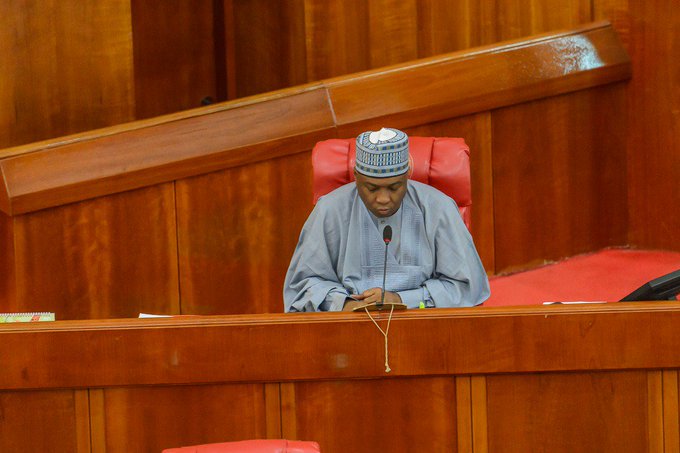 The report said: "As we have previously noted, key actors in Atiku's camp – including his campaign's Director -General Bukola Saraki, key powerbroker Governor Nyesom Wike of the oil-rich Rivers State, and Southeast governors from his PDP – had been disengaged from his election campaign. Wike was annoyed by Atiku's failure to consult him on key decisions, Saraki remains distracted by a tough Senate reelection battle in Kwara State, and the Southeast governors are hampered by many conflicting motivations, including their own lack of political clout (which makes them reluctant to overtly challenge the federal government) and their wariness of Atiku's running mate Peter Obi, a former governor of the southeastern Anambra State who they view as a political outsider.
"The lack of enthusiasm on the part of some PDP governors is a problem for Atiku because these officials control significant discretionary funds at the state level (known as "security votes") that are easier to access without triggering graft concerns. They can also leverage strong relationships with security, judicial, and election officers in their respective states. Governors are thus critical to mobilising voter turnout on Election Day. With 23 in office compared to the PDP's 12, the APC already has an edge; unmotivated PDP governors will only reinforce that advantage by making it harder for the opposition to mobilise and sustain voter support on Election Day."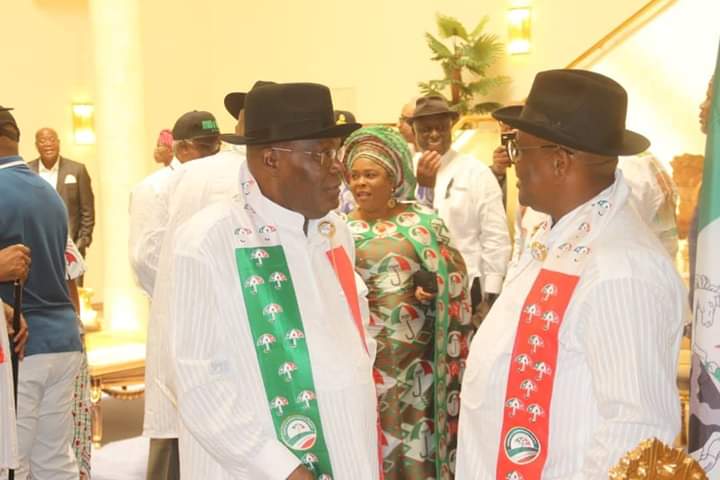 The report went on to talk about the advantages which President Buhari has over Atiku. It mentioned that APC has an extensive political structure across the country which will help them boost voter mobilisation and solidify the president's advantage and mentioned that the damage caused by President Buhari's decision to suspend the Chief Justice of Nigeria (CJN) Justice Walter Onnoghen was not bad enough to cause them defeat.
It said: "These trends support our view that widespread violence is unlikely following the 16 February vote. We have repeatedly argued that Atiku's voters do not match Buhari's in passion and are unlikely to risk their lives on the streets for him. Though Buhari's decision to suspend the Chief Justice triggered widespread criticism and stoked passions (along with fears about a more Buhari second term), many voters blame the judiciary for not moving quickly to force CJN Onnoghen's resignation after he admitted he had violated rules regarding declaration of assets.
They then went on to predict that there won't be violence after the elections because the individuals who should instigate it will quickly turn their attention to keep their jobs come March 2nd, 2019. The report states, "Thus should Atiku lose, as we expect, there will be few motivated stakeholders to encourage or instigate serious violence. Instead, we expect PDP governors to quickly turn their attention to fighting to retain their own jobs in the state elections on March 2."
What are your thoughts? Let us know in the comments.
Image source: Twitter.