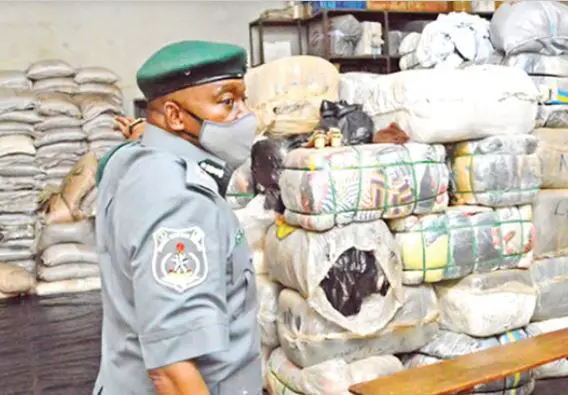 Peter Kolo, Ogun Area Comptroller of the Nigeria Customs Service, has said smugglers attack his officers with AK-47 rifles and charms in the border areas of the state.
He said this during a press briefing on the scorecard of the NCS Ogun I Area Command at Idi Iroko.
"We wish to reiterate that the sustained attacks on operatives of NCS and other sister agencies will not deter us from the continued performance of our legitimate duties in Ogun State.
"On several occasions, our officers, while performing their lawful duties, come under sustained harassment and attacks from daredevil smugglers and their supporters/sympathisers, who use pump action rifles, AK 47 rifles, local charms and other dangerous weapons," he said.
"This sometimes results to casualties on either side or both. For instance, on October 12, 2020, one officer, AIC Solomon Alagye, was killed and another officer of the Service CAI (T) Taiwo Odeyemi is still missing up till today after an attack on their patrol team on December 3, 2020 by these criminal gangs."