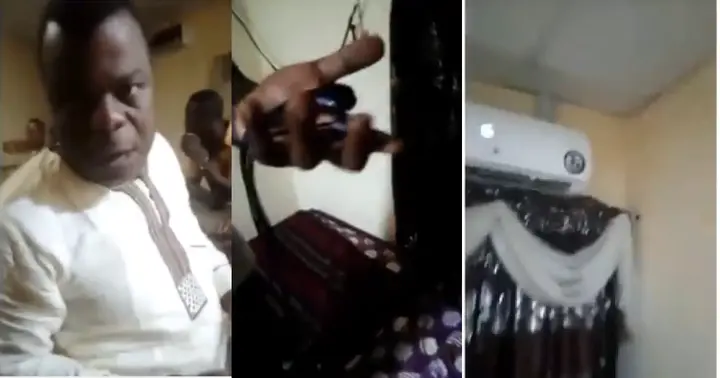 Pavilion Hotel in Ayepe Odogbolu Local Government Area has been busted after it planted secret cameras in guest rooms.
The video of the incident, which has gone viral on the next showed that one of the camera was hidden inside the air conditioner.
Nigerians are strange beings . There's absolutely no reason why a camera should be in a hotel room. NONE!!!!!
https://t.co/L1fAA9TFzE
— 若い王 (@egwuenu) January 31, 2021
Pavilion Hotel is said to the most widely used in the community, and also popular amongst students of the nearby Babcock University.
— MRMAN 🔊 (@mrmanodili) January 31, 2021