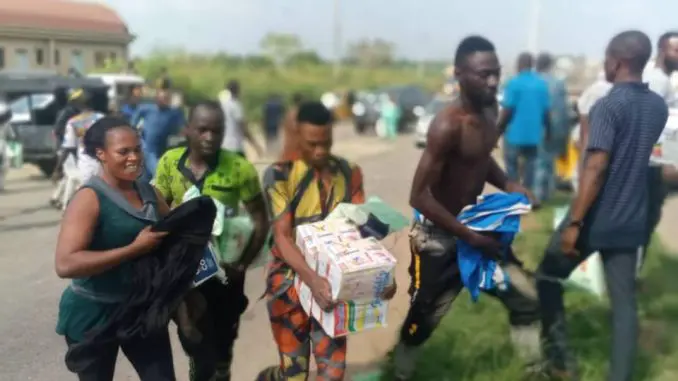 A woman has reportedly forgotten her 3 year old son after pushing through the crowd to collect Covid-19 palliatives in Kwara state capital, Ilorin, AmeboTv NG has learnt.
Though the news was not yet confirmed by the Ilorin Police at the time of this report, a source told AmeboTv NG that the woman was among throngs of people who rushed to the warehouse where the Kwara state government stored food items meant to be shared to the state residents as Covid-19 palliatives, and had packed some of the food items, but forgot to leave the warehouse with her son.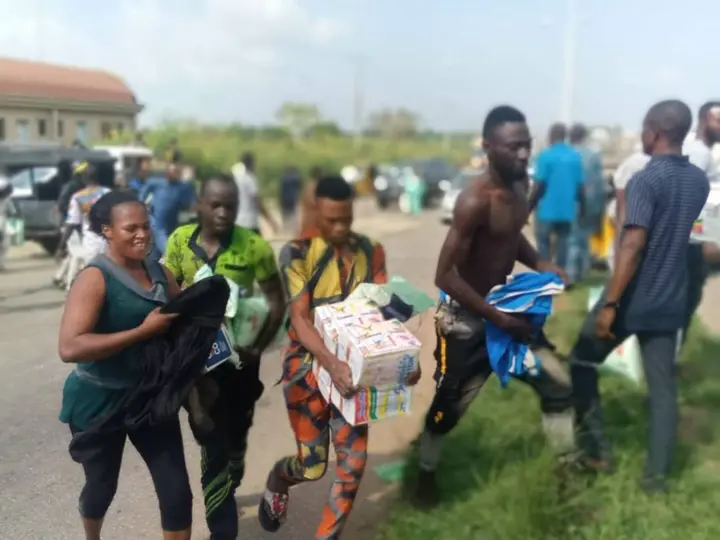 Throngs of hungry Nigerians have gone out in desperation, seeking out government warehouses where food items were stored as Covid-19 palliatives by state governments across the country following #EndSars aborted protest.