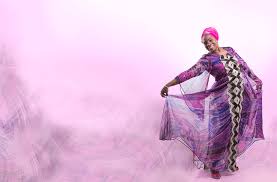 Nigerian world -famous actress, Taiwo Ajayi Lycett, has had her own share of life's tragedies. Among them is being raped in her home in Egba, Ogun State, Nigeria at the age of 65.
Despite being acclaimed, Lycett was brutalized by the rapists but in the face of this she remained brave and undaunted. As she made effort to speak sense into their heads they became even more heartless tapping her mouth while forcibly having their way with a woman old enough to be their mother.
Did this crush the revered Lycett? NO! Lycett refused the option of making it a police case but rather chose to do the needful by going to the hospital to ascertain the level of health damage or otherwise that she could have sustained from the unfortunate incident.
That same year 2006, the veteran actress was conferred with the prestigious Order of the Niger (OON) and moved on to doing greater things.
If there is a lesson to be learnt in Lycett's life, it is the ability to forge on in the face of devastating setbacks. She remains a true pillar for women and humanity as a whole.