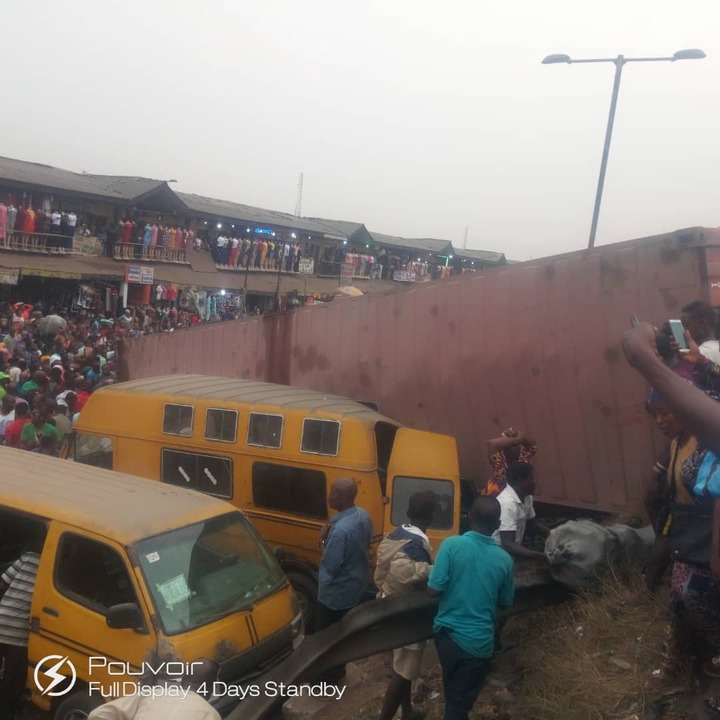 An adult female who is yet to be identified had lost her limb in an accident at Iyana Ipaja inward Agege when a container fell off the bridge.
The Lagos State Emergency Management Authority, (LASEMA) confirmed that the 40-feet container fell from the bridge on a female passerby.
The female passerby has been said to have lost her limb in the accident as LASEMA Response Teams successfully extricated from underneath the fallen container.
Nosa Okunbor, the spokesperson of the agency said the affected adult female was trapped under the fallen container.
After having her limb amputated, the victim had been taken to the hospital by officials of the agency.
Recovery operation is still ongoing rid the roads and roundabout of gridlock and also recover the severed limb.