Baring any last-minute change, Okada riders in Ogun State will be restricted to operate between 5am and 10pm every day.
This was disclosed by the Assistant Commander of Ogun So-safe Corps, Mr Moruf Yusuf, on Monday.
So-safe Corps, formerly known as the Vigilante Service of Ogun State, is a security outfit established by law in the state under former Governor Ibikunle Amosun.
Speaking on Rock City Radio, Yusuf maintained that the 5-10 restriction on Okada operators became important following the influx of riders into Ogun State.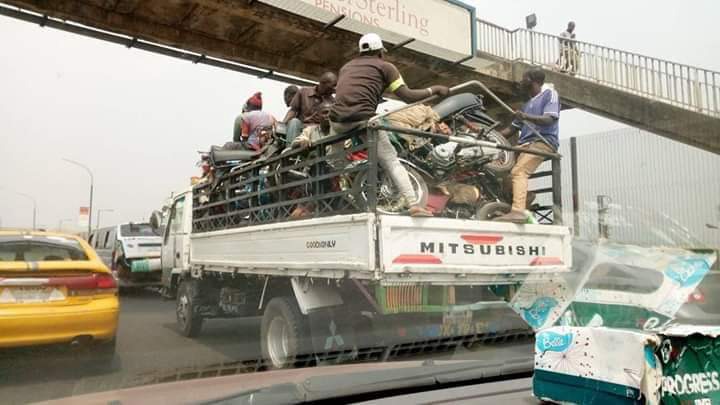 He added the influx of Okada riders into Ogun State was occasioned by the ban on them by the Lagos State Governor, Babajide Sanwo-Olu.
The So-Safe Corps Spokesperson informed the Security Chiefs in the state are already working on ways to curb the crimes and criminality that might follow the influx of Okada riders into the state.
He urged all landlords to study carefully, whoever they want to accept as their tenants.
According to him, some criminals pretend to be Okada riders just to survey the various environments they want to attack at night.
He emphasised that any operator who violates the restriction order of 5am to 10pm would be dealt with.
Meanwhile, our correspondent reports that the ban on Okada and tricycle operators in Lagos is having its toll on residents of the affected areas as they trek for hours to get to work.