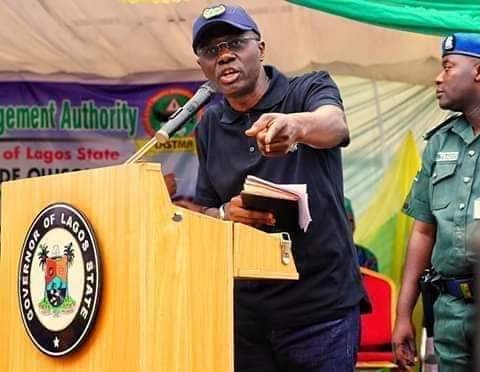 Governor Babajide Sanwo-Olu of Lagos State has stated that henceforth no LASTMA Officials should arrests anyone.
Sanwo-Olu said LASTMA Officials should not arrest either commercial or private driver.
Sanwo-Olu said the duty of LASTMA is to manage traffic and not to arrest anyone.
This was stated during his meeting with the NURTW in Lagos, where alot of complaint were made and promise them he will to see to it.
The NURTW Chairman also promise that they will also work hand in hand with the LASTMA to avoid embarrassment from their end.
According to him,
"We all are to take Lagos to the next level by doing the right thing."
"Have heard alot of complaint, any Officials that violate the rule of his work, will be severely dealt with."
"If at any time LASTMA Officials makes attempt to arrest you or forcefully enter your car, Don't argue with them just allow the LASTMA to enter your car and call these numbers, both commercial and private driver
08129928600
08129928550"