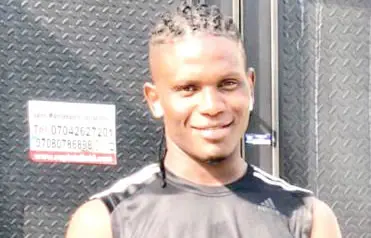 The last has not been heard about the death of Remo Stars assistant captain Kazeem Tiamiyu as his Lexus car, in which he was traveling before he died, was allegedly vandalised at the police station at Owode Egba, Ogun State, where it was parked.

Fasasi Tiamiyu, father of the late footballer told The PUNCH that after he saw his son's body in the morgue, he asked for the car and on seeing it, he told the police to take it to their station at Owode Egba Police station for safety pending the end of investigations.
He said, "After I saw my son's corpse in the mortuary, I told the police from Owode Egba Police Station that the car should be taken to the station for more investigation.
"I was surprised today (Wednesday) when we went there and discovered that the car had been vandalised. The gear is not working again and some parts of the car are missing.
"This is a car that was driven here and it is being towed out of the police station."