Reasons why you should never keep bottle water or orange in the car while driving.
While you are driving, the risk one can face if water bottle from driver's seat or passenger seat fall while driving.
If the driver lose control of the car, the water bottle can roll under the brake pedal of the car, which can lead to serious accident.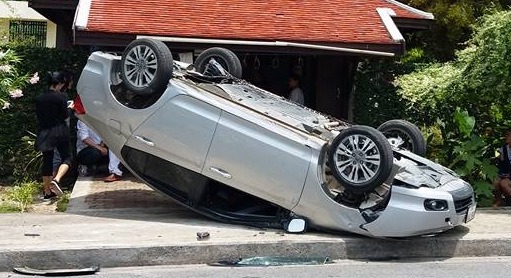 Because it won't be convenient for you to press the pedal due to the blockage.
This really happen to me, but it wasn't water bottle but Orange.
Myself and Family went out, we bought orange.
I left my inside the safe beside me and concentrate on my driving.
I don't really know what happened, I remembered I wanted to applied brake.
All of a sudden, i can't, because the orange has stuck under the pedal.
I applied force on the pedal really hard until the orange burst.
I thank God for saving me and my family that very day.
Let us be security conscious.
Kindly share with family and friends to save life.
Thanks.