In the early hours of Friday, news broke that alleged that the Pastor of Living Faith church a.k.a Winner's Chapel, Pastor David Oyedepo, was denied visa to the U.S.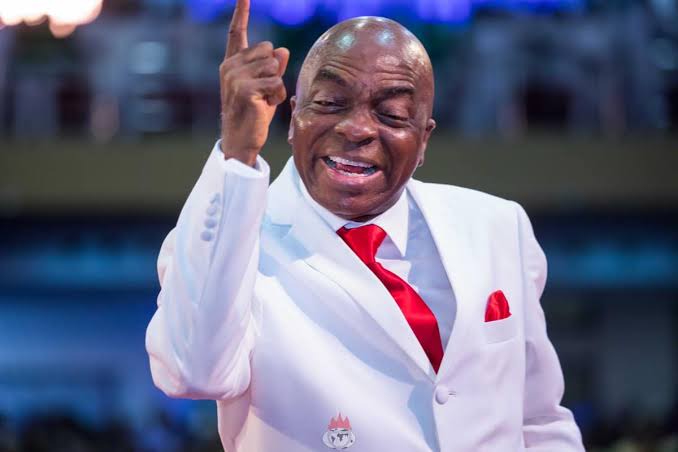 Countless news media had it that he had applied for visa renewal and was at the interview, when he was denied the visa. They added that he caused a scene after being told his visa was not going to be renewed at that trial.
The news had it that he called his escorts to make a phone call to people who may intervene and do something about it got ushered out by security because phones were not allowed in that area.
Apparently, it looks like none of that actually did happen. The American embassy from their official Twitter handle, @USEmbasyAbuja put up a disclaimer and debunked all the news, basically tagging it, 'Fake news'. They said:
"#FaseNews Alert! Be advised, the reports making the rounds about a visa being denied to Nigerian Bishop Oyedepo are false. If you have seen this manufactured item in the media, help defeat this #misinformation by communicating to everyone that it is completely false".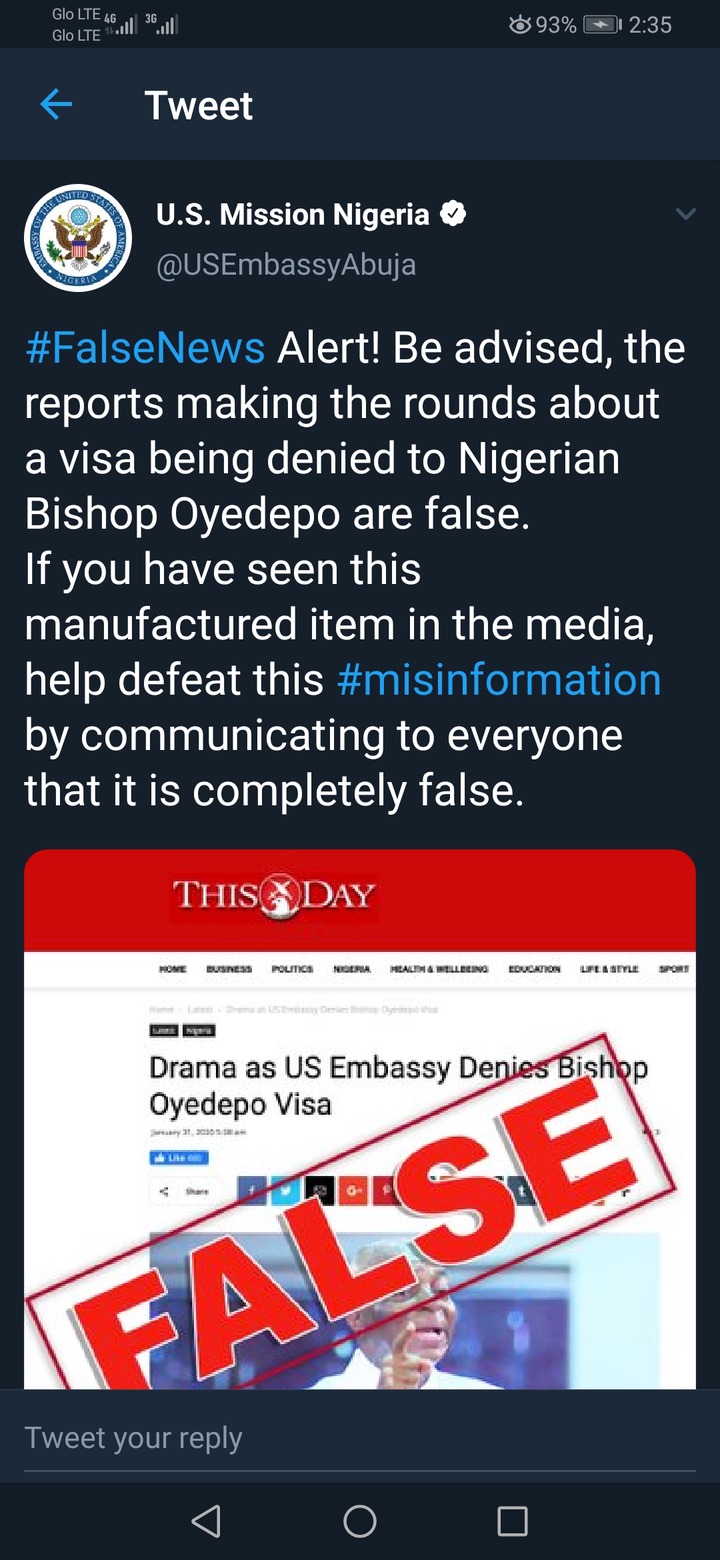 The chairman of the church's media board also issued a statement affirming that it was indeed true, as the man of God is said to have been in Canaanland all week, without having stepped foot in the American Embassy in the past week or in this year at all.