When it comes to pastors telling their congregations to do things for the sake of belief, or to help them solve their problems, in recent times Ghanaian pastor take the lead in the most weird things they ask their congregations to do.
Just recently i share about a Ghanaian pastor that told his congregations to drink his bath water to be anointed, and they actually drank it.
And now, this particular pastor was seen laying with a woman, right inside the church, saying she would get a husband by doing that.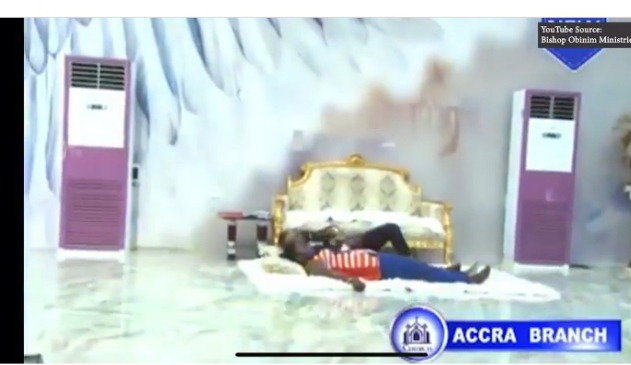 It even got to a point, he layed with her on an arm chair, which is small to accommodate two people laying down and he was saying she was kissing his hands, she really needed the husband.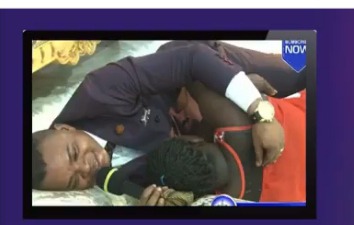 I really dont understand if a man would love you enough to marry you by laying with your pastor in public and kissing his hands.
Like that was not enough, the female congregations wete also seen, jumping, cheering on the pastor, that one got me, does that mean they have all being brainwashed.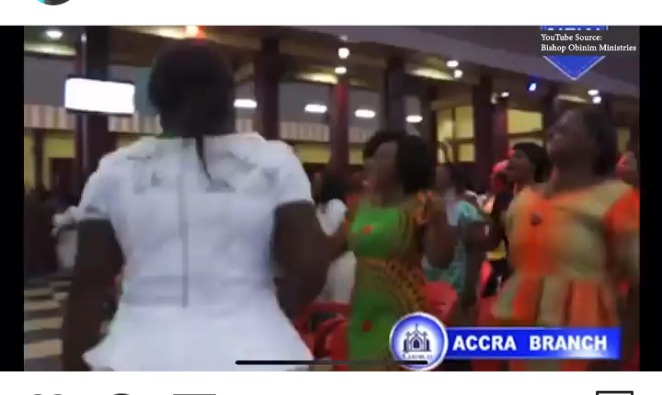 What happened to the old pray in your heart, the Lord sees your pain and he would be thete for you.
What is your thought about this, do you think the is a new way of God doing miracles through pastor, or do you think it is nothing to write home about? Let us know in the comment section.
Don't forget to like, share, and follow for more amazing contents 💗💗💗