It is no delusion that the National ID card and the National Identification Numbers are very important in Nigeria as they are both valued requirements for most corporate registrations and stand as a widely identification prerequisites across the country.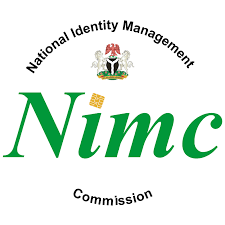 A demoralizing fact associated with the enrollment of the national identity card and number is the stress that comes with physical enrollment processes. Most of the enrollment centers are usually flooded with citizens who are either making replacements, collections or enrollment.
The physical process is both time consuming and energy taking. Most times, the process can take days to complete. It is because these seemingly discouraging factors that NIMC has decided to provide a digital approach towards NIN enrollment and have since actualization, made it public to reduce the processes needed to be completed in the physical enrollment centers.
However this new integration still requires a physical visitation to enrollment centers, but it cuts the stress by at least 50%.
What is Nimc ? The National Identity Management Commission (NIMC) is the Federal Government Agency established by the NIMC Act No. 23 of 2007, to create, own, operate, maintain and manage the National Identity Database, register citizens and legal residents, assign unique National Identification Number (NIN) and issue National.
National Identity Card & Number Enrollment Requirements
You are required to upload any of the following as a proof of your identity for your enrollment.
1. Old National ID card.
2. Valid Driver's license.
3. Valid International passport.
4. Voter's ID card.
5. staff ID card.
6. State of origin certificate.
7. Birth certificate/declaration of age
It is important to have any of the stated documents handy before initiating the application/enrollment process.
How to Enroll for National ID Card $ Number (NIMC/NIN)
1. Visit the NIMC Pre-enrollment website to access the Enrollment Form.
2. Create an account first. Make sure the name(s) used are correct and appears the same on your documents.
3. After creating an account, login.
4. Now click Start enrollment.
5. Fill the Enrollment Form online with all your details and print out a summary sheet with a 2D Barcode and Registration Identification Number.
6. Go to the enrollment center, where an enrollment officer scans the barcode to pull up your information from the database.
7. You should verify and confirm the enrollment data on the system.
8. Your headshot photograph, fingerprints and signature would then be captured.
9. Submit your supporting documents for scanning.
10. Your enrollment is acknowledged when two slips are given to you. (a) Transaction Slip (b) NIN Slip indicating completion of enrollment.
With everything properly done, you should not have any problems getting your identity card quickly.
Fun fact : NIN is a compulsory requirement for the 2020 JAMB registration exercise.