Mrs Akinbola Olusola Abosede is a Teaching staff of community high school (Junior) Imeko Afon, who was kidnapped on her way to call of duty, Sunday 14th March 2021 but later regained her freedom on Wednesday 17th March 2021 after spending 72hrs in the hands of her abductors.
Mrs Akinbola Olusola while narrating how she was abducted and the ugly experience she had in the hands of her abductors. She said that She boarded a vehicle at rounda motor park in Abeokuta around 3pm and got to Ilara by 6pm. There she took a commercial motorcycle to her place of residence and on her way going , she perceived unpleasant smell from the bike Man and also observed that another passenger was coming to mount on the motorcycle which she raised an objection to and that was the last thing she could remember.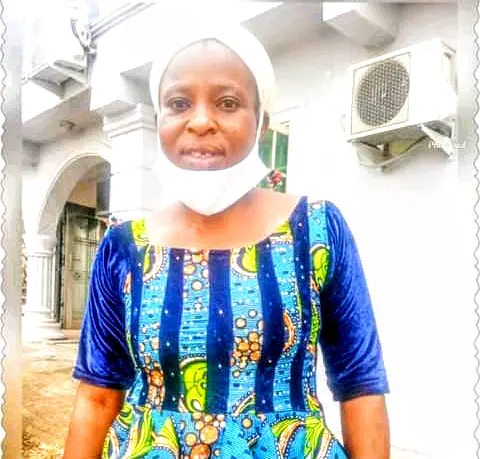 Speaking further , Mrs Abosede said that the next thing she could observed was seeing herself in a building in a thick forest with other people whose their hands and legs were tied together and everywhere was dark .
" Between Sunday 14th and Wednesday 17 March 2021, I was not offered any food nor drink water .when I Regained My freedom, I later discovered that I was in Ketu, Benin Republic. she explains.
She however thanked all and sundry who had contributed in one way or the other to secure her release , most especially ASUSS Imeko Afon and the state at large.