The party was supposed to be a birth celebration but the reverse was the case at Ojuwoye street in Mushin area of Lagos.
It was reported that some attendants stabbed a guest to death in a christening party, popularly known as "Naming".
However, things turned bloody when the caterers serving food at the occasion claimed that Saheed had collected food thrice while others are yet to get any at all.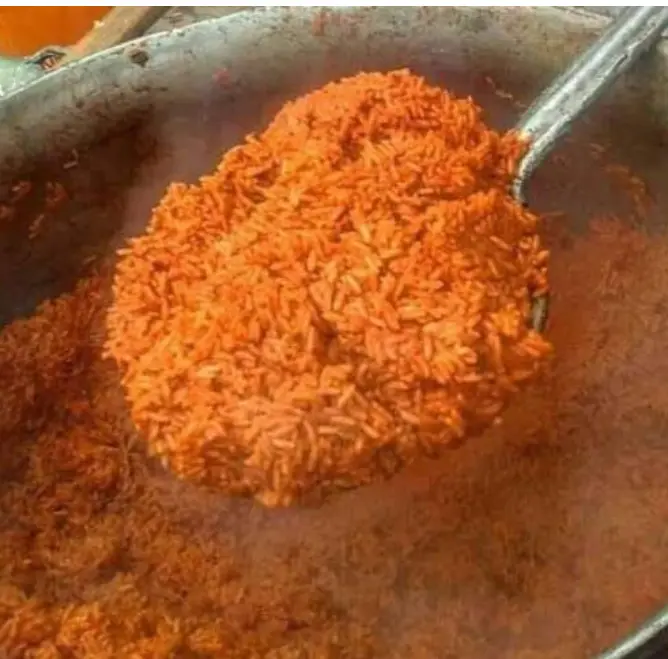 According to Sahara report, the deceased raised an alarm that he had been stabbed on his testicles. He was rushed immediately to Oliyide General Hospital, Mushin, where he gave up the ghost.
According to Adesina Ismaila, the father of the deceased, the scene was visited by the Divisional Police Officer and a team of detectives. Saheed was taken to Yaba General Hospital to conduct an autopsy on his body. Efforts are being made to solve the mystery surrounding Saheed's death and to arrest the suspects who ran away after committing a heinous crime.
It's saddening that a birth celebration saw the end of a 21-year-old boy. If you are the type that attends " Owanbe" parties in the Yoruba region, you would note that it's customary to collect more than one plate of rice. I have seen adults pour plates of rice in Nylon to give their children at home and that shouldn't be a reason to take someone's life.
This shows there is more to Saheed's death than just party Jollof.
What's your say about this?
Do you think it's a crime to collect more than one plate at a party??
Let me know through the comment section.