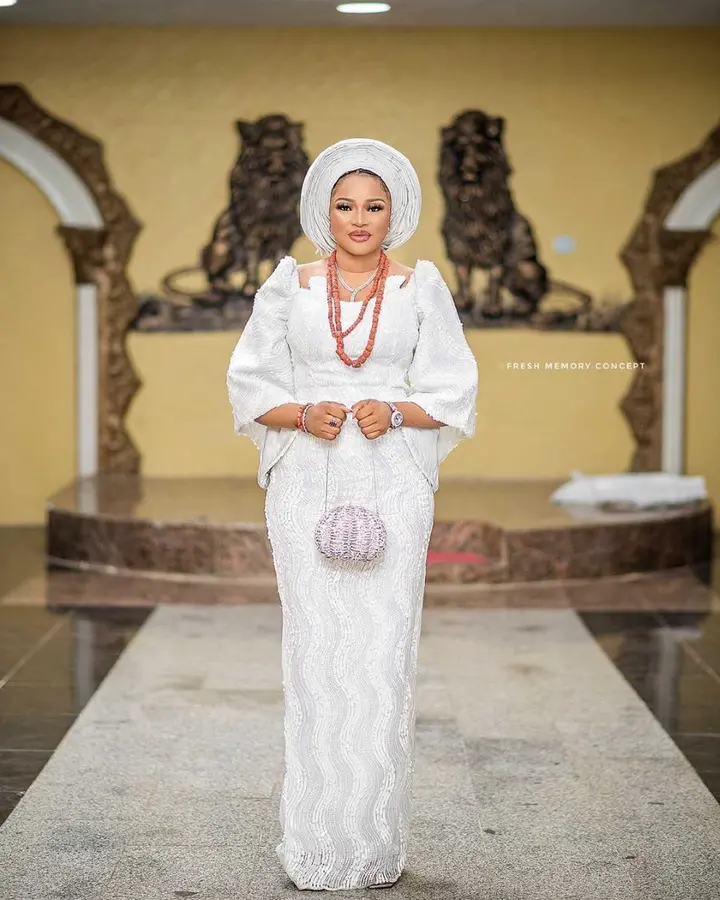 Queen Aaanuoluwapo, the estranged wife of the Alaafin of Oyo, Oba Lamidi Adeyemi has cried out over what she alleged as threat to her life and family, after her exit from the monarch's palace.
The queen, recently packed out of the palace of the 82-year-old monarch with her set of twins – a boy and a girl – which she birthed for the monarch in 2018.
On Wednesday, Aanuoluwapo took to her Instagram handle to recount her ordeals, following her exit from the palace.
According to her, she left the palace because she was living "under bondage" and the only way to keep peace and live for her children was to leave the palace.
She said: "The purpose of this statement is to let all and sundry know that should anything happen to me and my children, it is as a result of my exit from the palace, and the monarch should be held responsiblesaid
"It is not my wish to walk out of my marriage without reason, | can not continue to live under bondage as | wish to live and be the best | can for my children.
"I chose not to grant any interview to any media outlet as this is my personal and private life in which for the sake of my children, I chose to leave quietly in order to live for them, however, if I feel my life is being threatened, on to which I walked out of my marriage to protect, I will not be quiet about this.said
She further alleged that the attempt to kidnap her failed, leading to the harassment of her family members, because they do not know her whereabouts, noting that she chose to leave the palace quietly to live a peaceful life.
"I was appalled to find out that my family is being harassed because my notim is unknown to the King. The attempt to also have me kidnapped failed, and I can no longer keep my silence. I refuse to live in bondage and will do anything within my human right to be free. I just want to live and be the mother of my children.