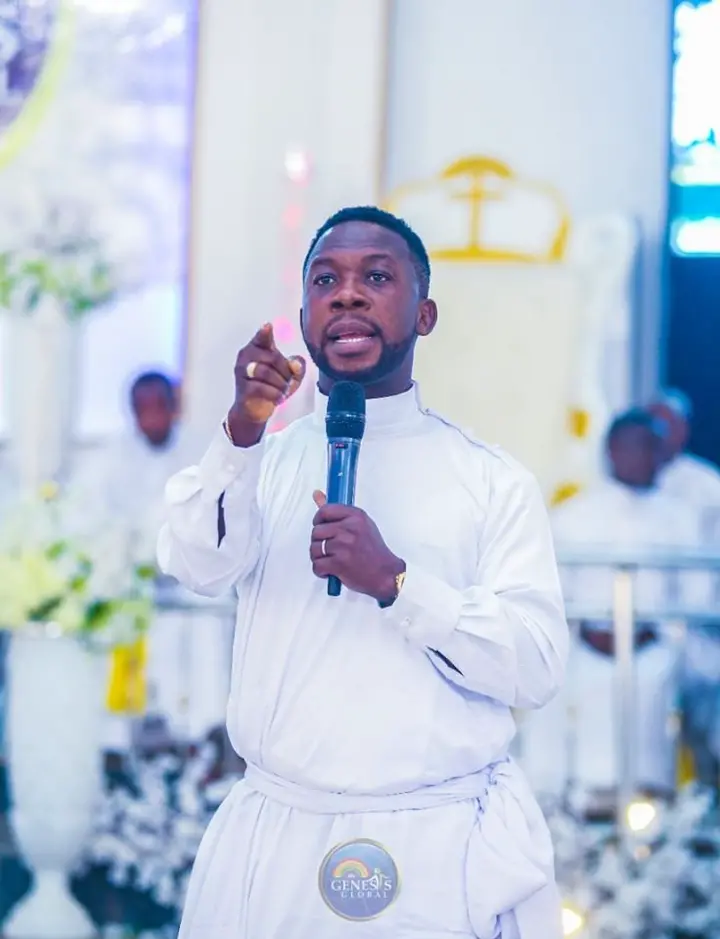 Popular Gospel Musicians, Mega 99, Dotun Future, Segun Nabi, Ajidara and have visited the Shepherd-in-charge of CCC Genesis Global Parish, Prophet Israel Oladele at the correctional center after he was sentenced to a two-year jail term last week following an accusation that he was found guilty for.
The musicians who visited the prophet reportedly visited him to encourage him, and show support to him, as He is known for supporting people with his ministry.
Ever since He was sentenced, there has been uproar in the social media scene and testimonies of how God has used the popular man of God in the lives of people and his church members.
Although, it has been mixed reactions but so many are maintaining the fact that the Prophet doesn't deserve to serve a jail term, and that there is an iota of foul play in the whole issue.
Credit: Trixxng.com