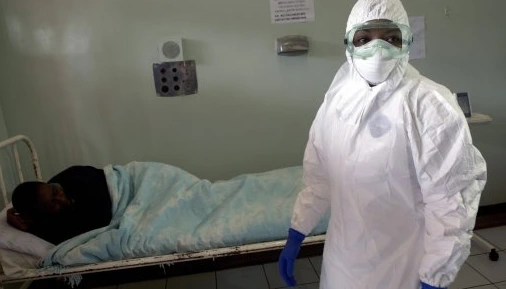 There has been a reported case of CoronaVirus in Enugu. The case is of a 70-year-old woman who returned from the United Kingdom a few days ago. She started exhibiting symptoms of the virus and was quickly rushed to UNTH, Enugu.
Upon arrival, she was allegedly rejected and the emergency ward was closed immediately. The report has it that the health workers (nurses and doctors) ran away for their dear lives due to lack of safety gear to handle the incident.
She has since been transferred to the Enugu State University Teaching Hospital (ESUTH), Parklane. A couple of tests have been carried on her, and her blood sample have been transferred to a Specialist Hospital in Edo state.
The hospital is the closest hospital with the necessary facilities to examine the sample.
This was reported by a Twitter user, @omalichajp. It has been confirmed by a couple of other Twitter handles. Nonetheless, the NCDC hasn't given any official report on the issue to call it a bluff or truth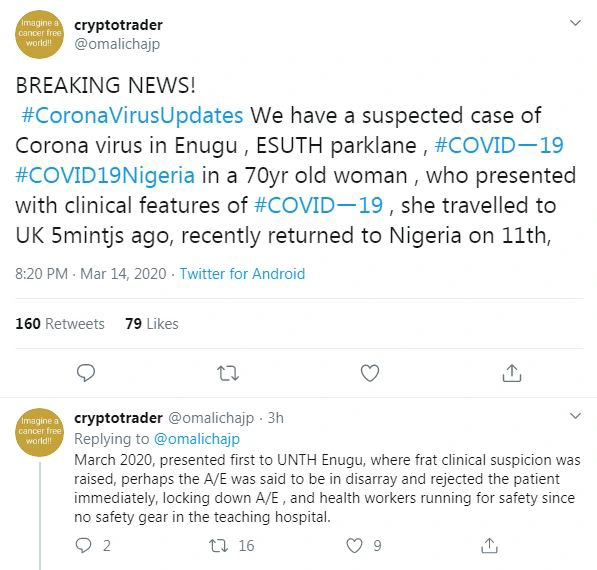 \