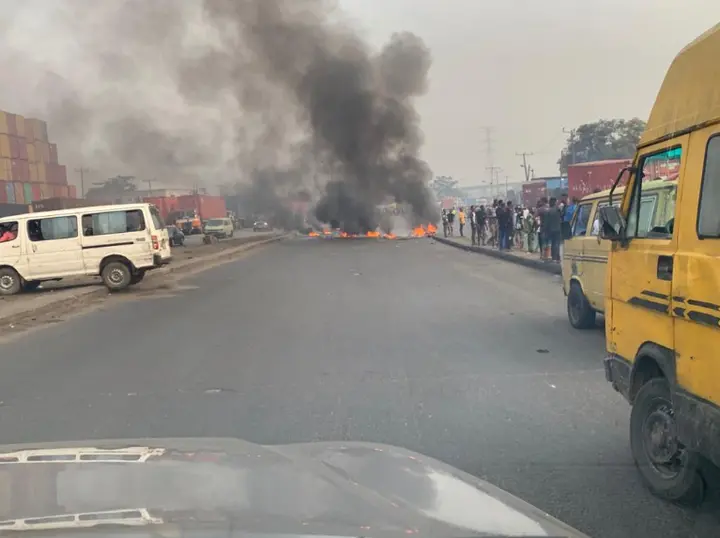 According to multiple eyewitness reports, members of the Nigerian Police Force and touts are presently clashing in Ijora, Lagos state.
A video clip shared by Instablog9ja shows burnt tires under a bridge in Ijora while a gunshot goes off in the background.
It has also been reported that during the clash, two people were hit with bullets, a man and a woman, along Ijora Oloye Road. Schools within this area have been reportedly shut down due to the violence.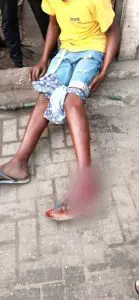 Several people on Twitter have also shared photos and videos of the unrest currently going on in Ijora over the okada and tricycle ban.
#OkadaBan protesters at Ijora stoning people inside Molue. E don dey happen. Please be safe out there
495 people are talking about this
The ban of bikes and tricycles have caused calamity in my neighborhood. Police shot a Keke driver at ijora because of argument on the ban.
See Nwogbe Emmanuel's other Tweets
Ijora is on lockdown. Miscreants are protesting. Cars are been robbed, glasses are being smashed, they are confronting the police. Companies in ijora have told their staffs to go home. Please be safe out there....#OkadaBan
See kunmiii's other Tweets
On Sunday, February 2, 2020, Lagos state announced "it will deploy a fleet of 65 buses along major some routes from Monday, February 3, to ameliorate the hardship commuters are facing as a result of the restriction order on the operators of motorcycles and tricycles in some parts of the state" according to a report by The Guardian.