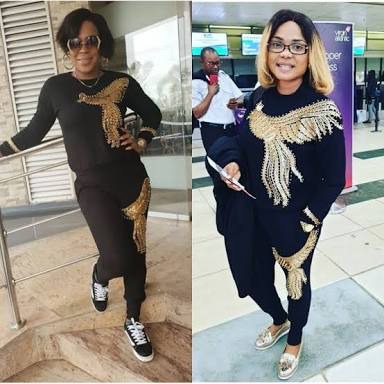 The real reason why Iyabo Ojo called Fathia Balogun a witch on her birthday was because they had a quarrel back then in 2013.
During Toyin Aimaku and Niyi Johnson's wedding ceremony, July 8, 2013,which happens to be Monday. Fathia Balogun arrived at the wedding venue before Iyabo Ojo.
When Iyabo Ojo got to the wedding venue,which was Sabitex hotel at Lekki, she greeted everybody, and called Fathia Balogun by her name.
Fathia felt embarrassed and corrected her immediately that she should put "aunty" in her name, whenever she wants to address her, but which later turned to serious fight between the two.
It was the help of their fellow industry mate who intervened in the matter, if not, they would have scattered the wedding that day.