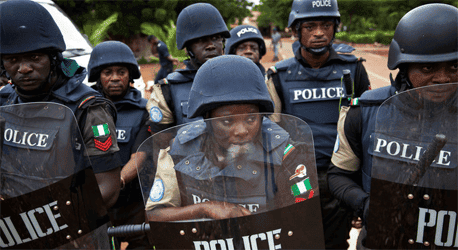 1'
IBADAN: A Police man has lost his life in Ibadan state while allegedly trying to arrest a Yahoo Boy.
Details were sketchy but the state Police Commissioner; Mr Adam Timothy confirmed the death of the Policeman, declining further comment
Meantime eye witnesses said the Police man and his colleague allegedly flagged down a suspected Yahoo boy in his porch car on Iwo road, Ibadan at 5:45pm on Friday evening
However, speaking with the Yahoo boy, he (the Yahoo boy) allegedly sped off with one of the Policeman dragging his steering, a situation that resulted in the car losing control and crushing the Police man to death.
Eye witnesses said the painful death was avoidable. "What the Policeman would have done was take the number of the vehicle. There was no need for the desperation on the part of the Policeman.
A resident in the neighborhood said the Policeman over reacted. "Since the Yahoo Boys in the vehicle were not armed he should have allowed them to go "
It could not be confirmed if any arrest was made in connection with the incident.