An unidentified man allegedly beat his wife, Yemisi to death for coming home late from a family function.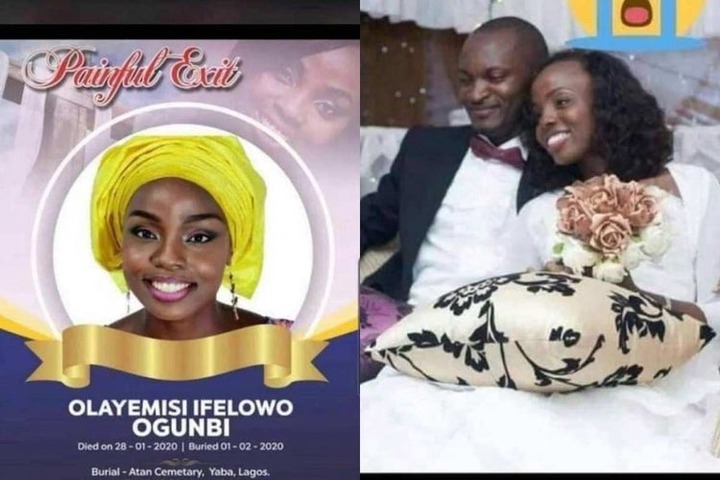 The mother of three, according to accounts given was heavily pregnant with her fourth child when her husband battered her merciless for attending a party and coming home late. The battery was said to have lead to her spleen been bursted and she bleed internally.
The deceased sister's chat had revealed details on what exactly had happened as she was explaining to her friend though in unclear terms.
The sister, simply identified as Shade explained that her she and her heavily pregnant sister went to the even together and her husband started beating her on arrival which caused the tragic death.
Upon the death of her sister, she is saddled with the responsibility to caring for Yemisi's Children along with hers and the baby that was brought out from the dead mother an placed in an incubator.
See the conversation that ensued;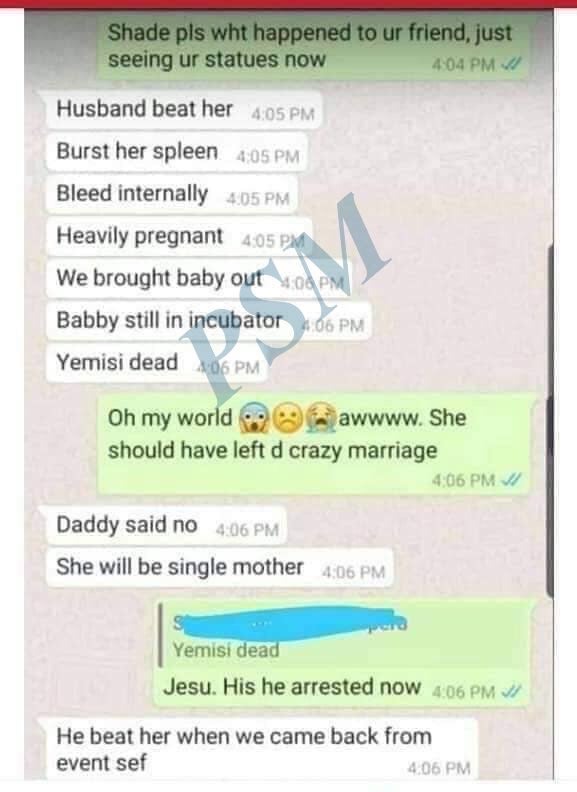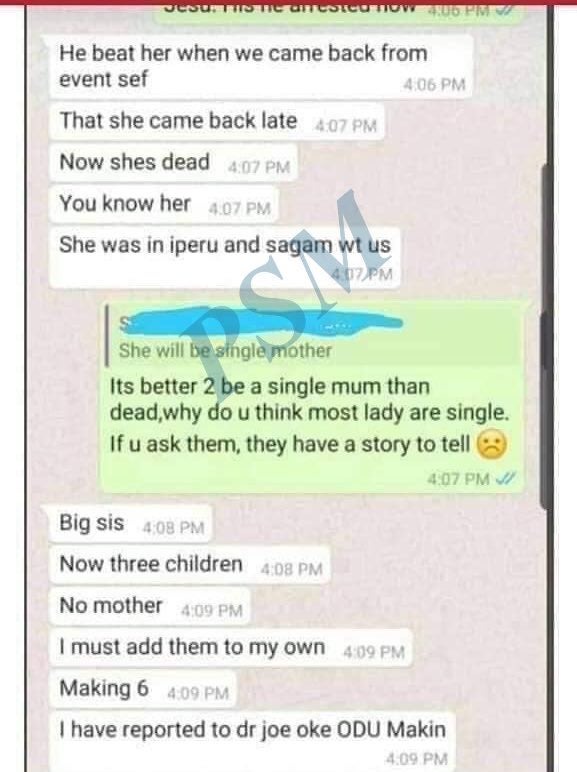 It is sad that African women often get scared of leaving a toxic marriage all for the sake of their children and end up dying untimely.
Contrary to other beliefs, it's better to have a failed marriage instead of being killed or killing you partner.
May her soul rest in perfect peace.