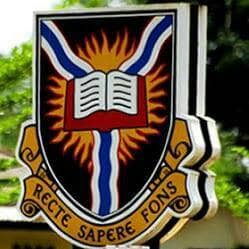 Two 100 level female students of the University of Ibadan have been reported to have been impregnated by a painter.
The news which broke out around 7:30pm on the 4th of February, 2020, revealed that the two female students who are in their first year and residents of Queen Elizabeth II hall, have been in a secret affair with one of the painters who were contracted by the Management to paint the hall of residence.
According to reports, the two ladies have been in silent casual relationship with the painter for a quite long period as the painting and renovation of the hall began last semester.
Reports have it that, during the course of the secret relationship, the ladies used to cook for the painter.
As a result of the secret relationship, the two ladies got pregnant for the painter. Though, one of the ladies has aborted the pregnancy due to shame while the other lady insisted that she would marry the painter.
She claimed to be in love with the Painter and that there's nothing that can separate them or reinform her decision to be with him.
This has resulted to different reactions from other students on campus...