The police on Tuesday charged four men at a Badagry Magistrates' Court, Lagos State, for purportedly pounding a Badagry ruler, Oba Adewale Okoya, the Onibereko of Ibereko-land.
Oba Musat Atiku, Orimedu of Onimedu; Oba Rafiu Bamidele Salami, Onibeju of Ibeju-Lekki Kingdom; Hon. Chief for Environment, Dr. Adejare Babatunde Samuel and Oba Tajudeen Elemoro, Onitedo of Itedo, Oke-Odo, Iwerekun land during the Stakeholders gathering composed for LGs/LCDAs in Epe Division, hung on Tuesday in Lagos, as of late.
The respondents – John Olaitan, 62; Adebayo Olaitan, 49; Liadi Adesina,50; and Lukuman Ogunyemi,45 – are confronting a two-check charge of assualt and break of open harmony.
The Prosecutor, Inspr. Ayodele Adeosun, told the court that the litigants on Feb. 8 traded blows with the ruler during a fight over a real estate parcel at Ibereko New Site zone of Badagry, Lagos State.
"The litigants unlawfully ambushed the ruler by hitting him with clench hand blows and caused him substantial mischief.
"Additionally, they attacked him by tearing his material and broke his illustrious staff.
"The respondents behaved in a way liable to cause rupture of harmony by assaulting, Oba Adewale Okoya," said the investigator.
The investigator said the offenses negated Sections 314 and 287 of the Criminal Law of Lagos State, 2015.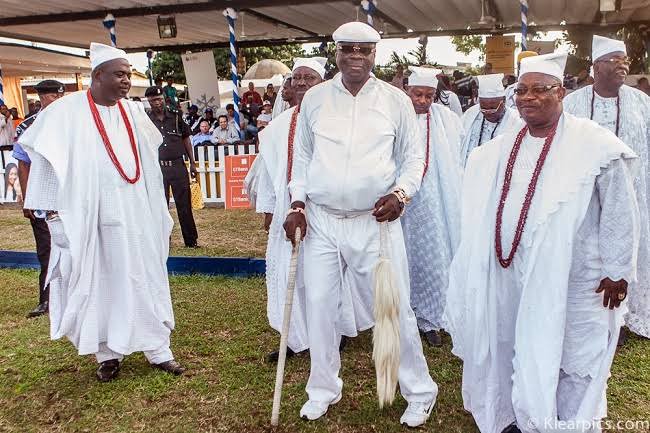 The respondents, notwithstanding, argued not blameworthy to all the charges.
The Magistrate, Mr Lazarus Hotepo, allowed the litigants N100,000 bail in each with two sureties in like whole.
Hotepo dismissed the case until March 5, for notice. (NAN)