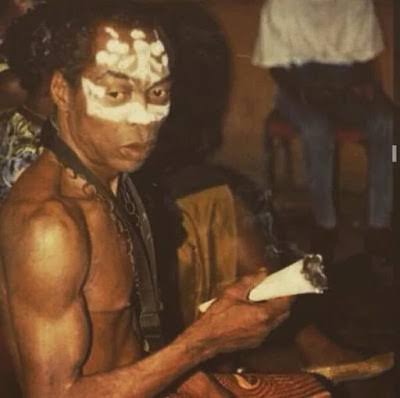 Please kindly ignore all these artistes sampling late afrobeat musician songs and lifestyle, they don't have the guts to be like him.
I really don't know what people like about the late afrobeat musician, Fela Anikulapo Kuti, apart from his music. But whenever I say it in the public they call me names as if I am not entitled to my opinion. I wonder why Nigerians still talk about him every day like he is still alive. He died in 1970.
I don't fancy certain things about his person. He married 27 wives, he was too confrontational, he made marijuana (weed) famous in Nigeria, he didn't like to wear clothes, he forgot that no one can fight the government and come out normal, and he wasn't afraid of death. But it seems all these qualities and more made him a special kind of being, 'abami eda.'
I suspected that God deliberately took him away at age 58. Perhaps, if he had lived more years on earth, he would have led a revolution. What Fela would have instigated is better left to the imagination. He was like a god in a way. He set up a nightclub in the Empire Hotel, known as the Afro-Spot and later changed it to the Afrika Shrine. He performed regularly and officiated Yoruba traditional ceremonies in honour of the nation's ancestral. He also changed his middle name to Anikulapo, which means 'he who carries death in his pouch.'
But Fela knew what he wanted early in life and nothing could stop him from achieving those goals. While he was sent abroad to study medicine like his two brothers, Beko and Oludotun, he chose to study music at the Trinity College of Music, London. He mastered how to play saxophone, keyboard, trumpet, guitar and drums. He decided to sing in pidgin language so that his music could be enjoyed by all and sundry.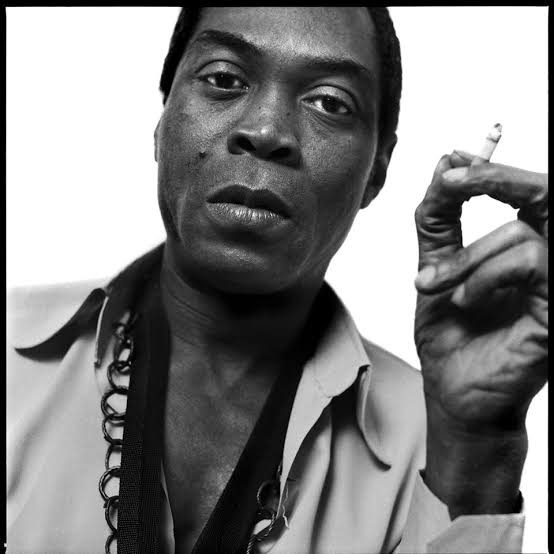 To many people, he was more of an activist than a musician. His influence on the society was stronger than that of the head of state, who was regarded as the number one citizen. And when Fela died in 1970, more than one million people attended his burial ceremony.
'Zombie' in 1977, an attack on the Nigerian soldier, was a hit and infuriated the government. During one of the many attacks, 1,000 soldiers stormed Kalakuta. He was beaten and molested, while his activist mother Funmilayo Ransome-Kuti, was thrown out from a window. She sustained injuries that she never overcame till she passed on. The republic was burnt, Fela studio, instruments and master tapes, were destroyed.
Yet, Fela didn't panic. The official inquiry claimed that the commune was destroyed by an unknown soldier. His response to the attack was rather dramatic. He took his mother's coffin to the Dodan Barracks in Lagos, General Olusegun Obasanjo's residence and wrote two songs, 'Coffin For Head State' and 'Unknown soldier,' to taunt the Nigerian government.
No musician of today can lay claims to a bit of Fela's fearlessness. The likes of Burna Boy, Oritse Femi, W4, D'Banj and a host of others have tried to imitate his style of music, but none of them have truly attempted his lifestyle.
While he was not afraid of death, artistes of today don't want to die. They've tasted fame, wealth and different women, and they want things to remain like that. They would rather remain salient than to speak against the hands that feed them or people who are paying their bills.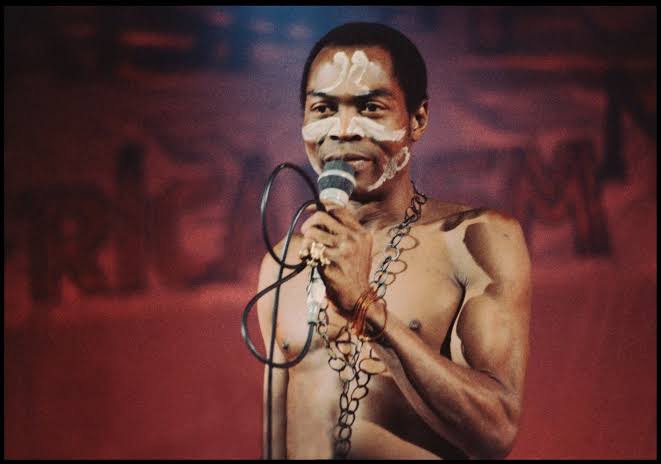 Unlike Fela who derived pleasure in opening up the rots of the society, these artistes will jump at every opportunity to be on the payroll of politicians. They dine and wine with government. At state functions too, they are special guests.
Femi and Seun Kuti, the sons of Fela, have tried to carry on the legacies of their Father. Seun, who don't believe in the marriage institution, must have taken after that from his father. He also became the leader of his father's band, Egypt 80.
Femi's ban on the smoking of weed at the new Afrika Shrine at Alausa, Lagos, is an indication that he is not proud of all what his father represented.