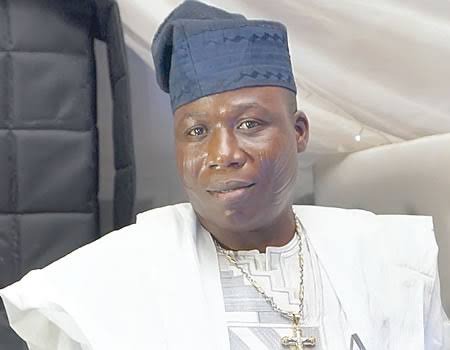 Chief Sunday Adeyemo, Popularly known as Sunday Igboho has urged members of Oodua peoples congress (OPC),Vigilante group of Nigeria(VGN) and others that are involved in project to maintain decorum and make sure that constitutional rights of the citizens is not tampered with.
Akoni Onile also said that the launching of Operation Amotekun by the South West Governors will strengthen the operations of the regular security outfits and curb the insecurity challenges that is bedeviling the region.
Igboho, a security expert and chairman of Adesun security services said his organization would give necessary support to operation amotekun because anything that concerns the
yoruba is of paramount interest to him.
In a press statement made available to journalists in Ibadan, Igboho applauded ,all the south west governors for speaking with one voice despite their political differences which shows that the governor has the security of the masses at heart.
"Once there is security there is going to be progress and development in the society and everybody will be happy."
He further stated that the "operation amotekun is not political,adding that it would enhance protection of lives and properties of the citizens, it is beyond the any individual so all and sundry should see it as a call and opportunity to serve their father's land."
While applauding the Nigeria police force for been there for the Masses at all times, Igboho said the inspector general of police and all the commissioner police in the south west should commended for great and wonderful work they doing.
He also thanked the traditional rulers for their support and cooperation in making sure that the south west region of the country is safe.
He however urged all and Sundry to support operation amoteku because south west has set pace for other region to follow. He also said that as the Akoni Ile Yoruba is happy that Yoruba's can now speak with one voice