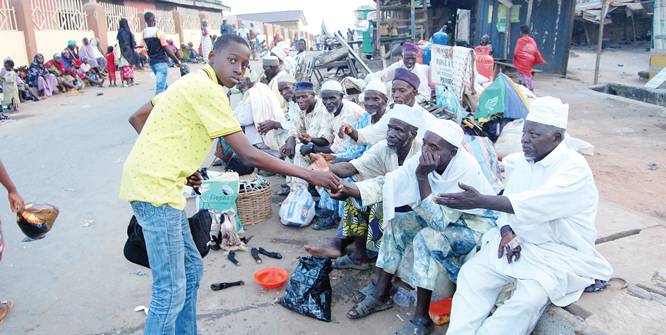 A secondary school student of Emmanuel College, University of Ibadan discovered his private part missing immediately after he gave money to a female beggar in the school's premises at Samonda, Unibadan area.
Some eye witnesses who testify to this incident told a reliable news medium that the woman was moving along the road begging for alms from the students when the incident eventually happened.
The eye witness who pleaded anonymity revealed that the female beggar was scratching her body after receiving money from the unsuspecting student.
It was further learnt that the student cried out when he discovered that his private part had vanished after he had given money to the beggar.
The development, according to our correspondent, almost degenerated to mob protest as students of the school were demanding the immediate restoration of the student's private part.
It was also gathered that the victim (student)and the woman (beggar) had been taken to Sango Police Area Command for further interrogation, investigation and law enforcement.
The Public relation Officer of the Oyo state Police Command, SP Gbenga Fadeyi has not been reached as at the time we are filing this reports.
Note that Journalistic wise, it is unethical to capture or publish gory pictures from the sad incident.
Report on new development concerning this incident would be brought to you as it unfolds.
Whats your comment on this devilish act?
Will you still encourage people to give alms to beggars?