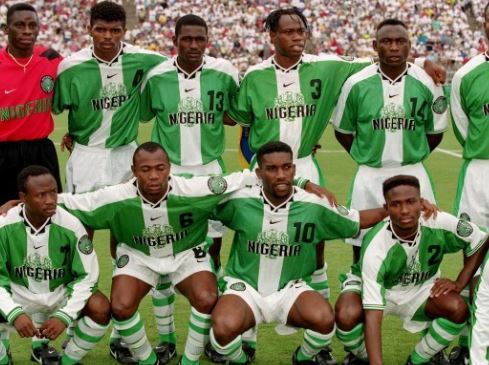 Football is without a single ounce of doubt one of the most lucrative sports in the world and the English Premier League players are some of the highest paid footballers before the emergence of other leagues like the Chinese League which has seemed to take over.
There are a couple of Nigerian veteran footballers who have made millions from the game but sadly couldn't keep their wealth and managed to lose the millions they earned while they played active football.
It should be noted that several top players have a short career of not more than 10 years of active football and oftentimes have to go find another source of income when the time comes, while others manage to get jobs in coaching, others don't excel and end up in a financial mess.
Here's a list of top Nigerian footballers who went from extremely rich to doing not so well financially.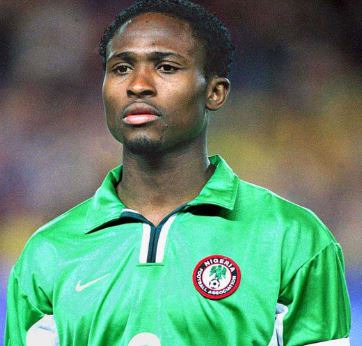 1. Celestine Babayaro
Celestine Babayaro was part of the Dream Team that had won Nigeria the Atlanta Olympics Gold Medal in 1996.
The Former Chelsea and Newcastle full-back, in spite of earning £25,000 during the peak of his career, was declared as bankrupt at a court in Croydon in 2010 after being charged by the creditors with an official confirmation coming on 2011.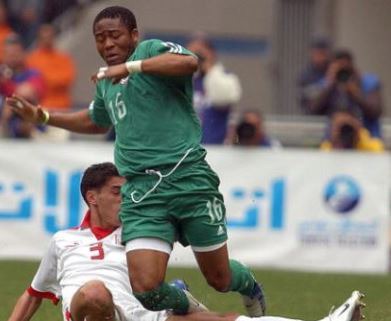 2. Ifeanyi Udeze
Ifeanyi Udeze is a retired Nigerian football player. He played for Nigeria and was a participant at the 2002 World Cup. He usually played as a left fullback, being also used as center back.
Sadly, fortune took a downward turn for the player as sources close to him revealed that Udeze is neck deep in debt after squandering the substantial fortune he gained during his playing days on high stake gambling and other luxuries.
Udeze who featured for AEK Athens, PAOK FC, and West Brom while active, is also said to have a particular preference for locally manufactured gin and he can also be seen indulging in street gambling with some undesirable elements around the neighbourhood he grew up in Ajegunle.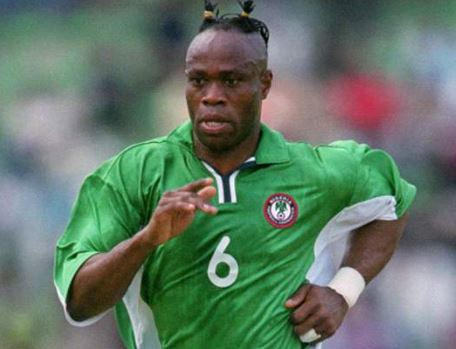 3. Taribo West
Taribo West is a Nigerian former professional footballer who played as a defender. He is best remembered for his various unusual and colourful hairstyles. 
After winning several major trophies with Auxerre in French football, West went on to play for both Milanese clubs, Internazionale and Milan.
Taribo is reported to be in financial deep waters as the millions he made during his playing days seems to have been 'washed away'. He also made a bad investment in his marriage but now can be seen in Lagos trying his hands in winning souls for God, a vocation he undertook towards the end of his career.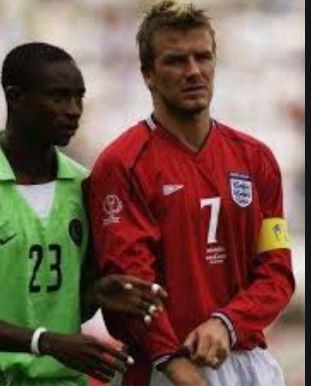 4. Femi Opabunmi
Femi Opabunmi is a Nigerian former footballer who had so much potentials when he started as a youth player. The 34-year-old former Nigerian footballer was the key player at Nigeria's 2001 FIFA U-17 World Championship where he scored a hat-trick against Australia and won him the Silver Shoe.  
Opabunmi played for Nigeria and made his debut in 2002 against Kenya, scoring the second goal in a 3-0 win. He was a participant at the 2002 FIFA World Cup playing against England in the last group stage match becoming the 3rd youngest player to ever play in the World Cup finals after Norman Whiteside and Samuel Eto'o.
He played for a few clubs, including Grasshoppers Zürich (Switzerland) and Chamois Niortais in France.
He has since retired from the game after he lost one of his eyes playing football. He is presently based in Ibadan where he relies on the meagre earning of his wife to sustain his family. It was also reported that he resorted to begging to make ends meet.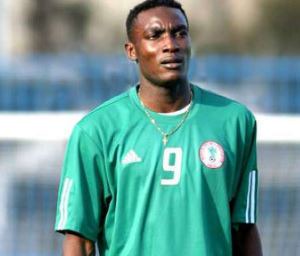 5. Victor Agali
Victor Okechukwu Agali is a Nigerian former professional footballer who played as a forward.
The 40-year-old at a time formed a formidable striking partnership with Nwankwo Kanu which was fondly dubbed the 'Twin Towers'. 
His exceptional skills and tall physique saw him play for top European sides such as Olympique Marseille, Hansa Rostock, Schalke 04, and Nice. 
However, despite earning an average pay of £25, 000 per month while in Germany, right after some failed investments and a clearly lavish lifestyle the player has gone back to struggling to make ends meet.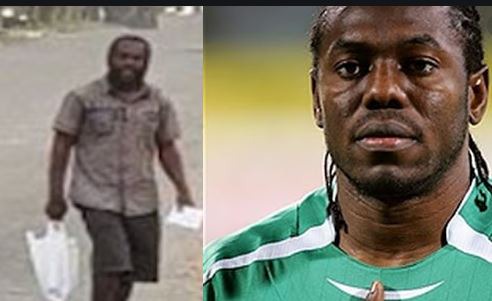 6. Wilson Oruma
Wilson Oruma is a Nigerian former football midfielder. He played most of his career in France. The former Super Eagles midfielder for six years had mental disorder after being defrauded heavily by a Lagos-based pastor and some fake oil businessmen.
He played for RC Lens, Sochaux Marseille and clubs in Switzerland and Kavala FC in Greece, made millions but lost it all. The 42-year-old is presently said to have regained mental stability and was offered a role by the Nigeria Football Federation (NFF) a while ago. 
7. Chikelue Iloenyosi
Chikelue Iloenyosi is a Nigerian international footballer who played as a defender for the Super Eagles who achieved little with the senior national team.
He was part of the national U-20 side that featured in the World Youth Championship in Nigeria in 1999. He also won four caps with the Super Eagles.
He is famous for his marriage to Nollywood actress, Stephenie Okereke that was annulled by a Lagos court after it was discovered that he was legally married to another woman in the United States at the time he took Stephenie to the altar. 
Despite playing for clubs in Turkey, Libya, Australia and Saudi Arabia where he earned a lot of money, he seems to be back in financial mess. It was reported that the former defender has moved into fashion designing to make ends meet.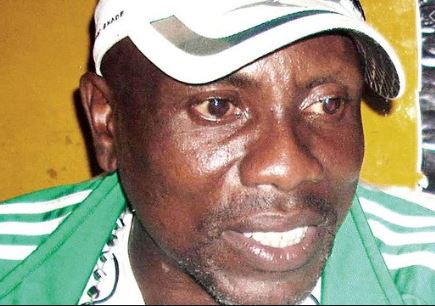 8. Etim Esin
Etim Esin John is a retired Nigerian international footballer. He is one of the most gifted players in Nigeria's football history. Esin, played for Iwuanyanwu Nationale, Flash Flamingoes and Calabar Rovers before moving to Belgium. He was nicknamed "Maradona", by legendary Nigerian radio commentator Ernest Okonkwo.
He revealed that drugs and a rape charge against him affected his life and ended his promising career. He became totally broke and is beginning to get the pieces together gradually.