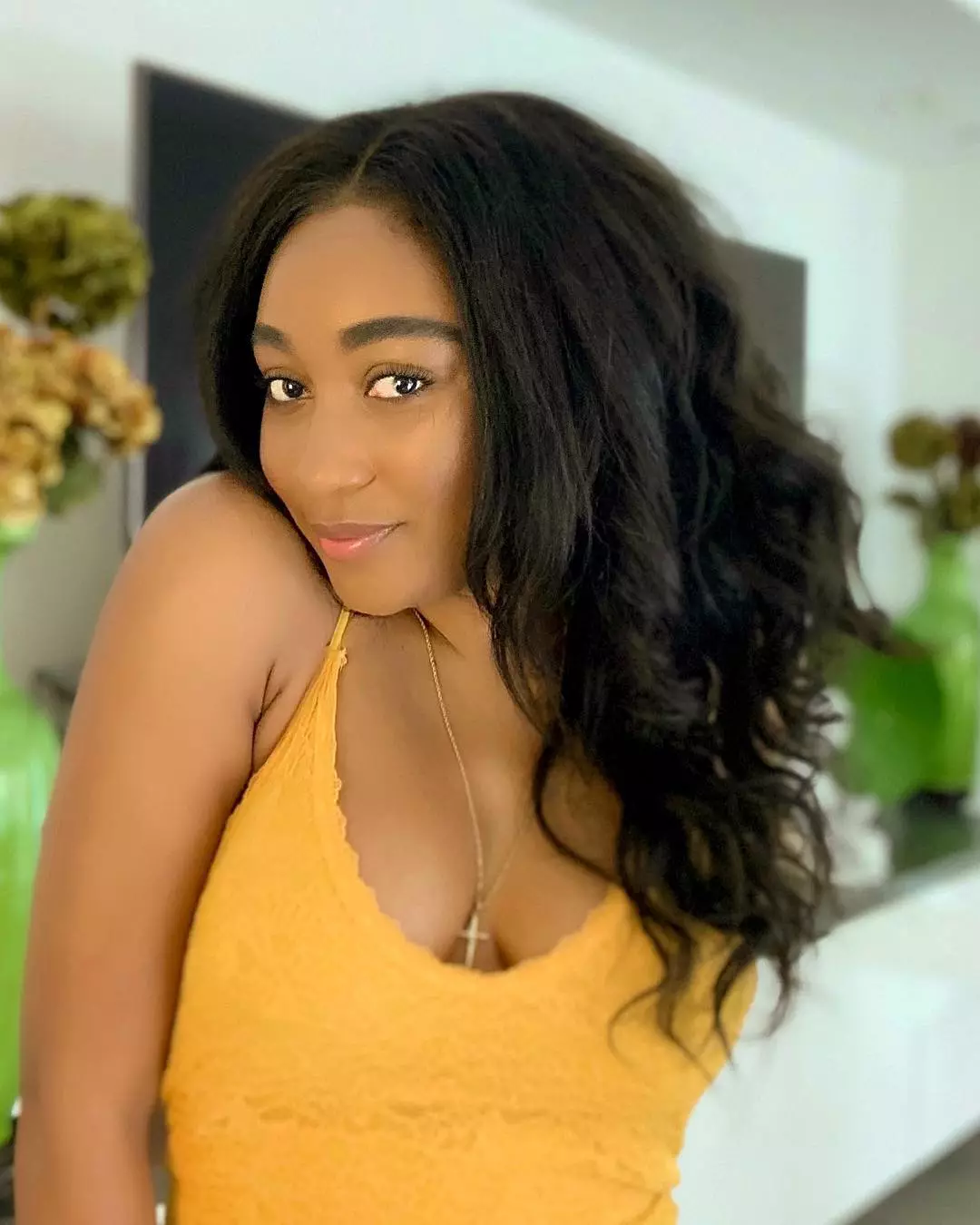 Nollywood actress Mbong Amata has decided to set the streets of Instagram ablaze with new photos which reveal quite a lot. 
The former Miss Nigeria decided to shake things up as she uploaded quite some risque photos of herself scantily clad, with flower petals barely covering her body.
The former beauty queen/actress had on nothing in the photos, except colorful sunflowers covering her nipples and nether region. 
Captioning the photos, she wrote: 
🌻🌻🌻First of all, I'm wildly optimistic. Second of all I'm well grounded in my reality and I'm super grateful for that!🌻🌻🌻 #hotgirlsummer #flowerpower 
Alexa!🗣Play me "Sunflower" - Post Malone & Swae Lee
Feast your eyes below!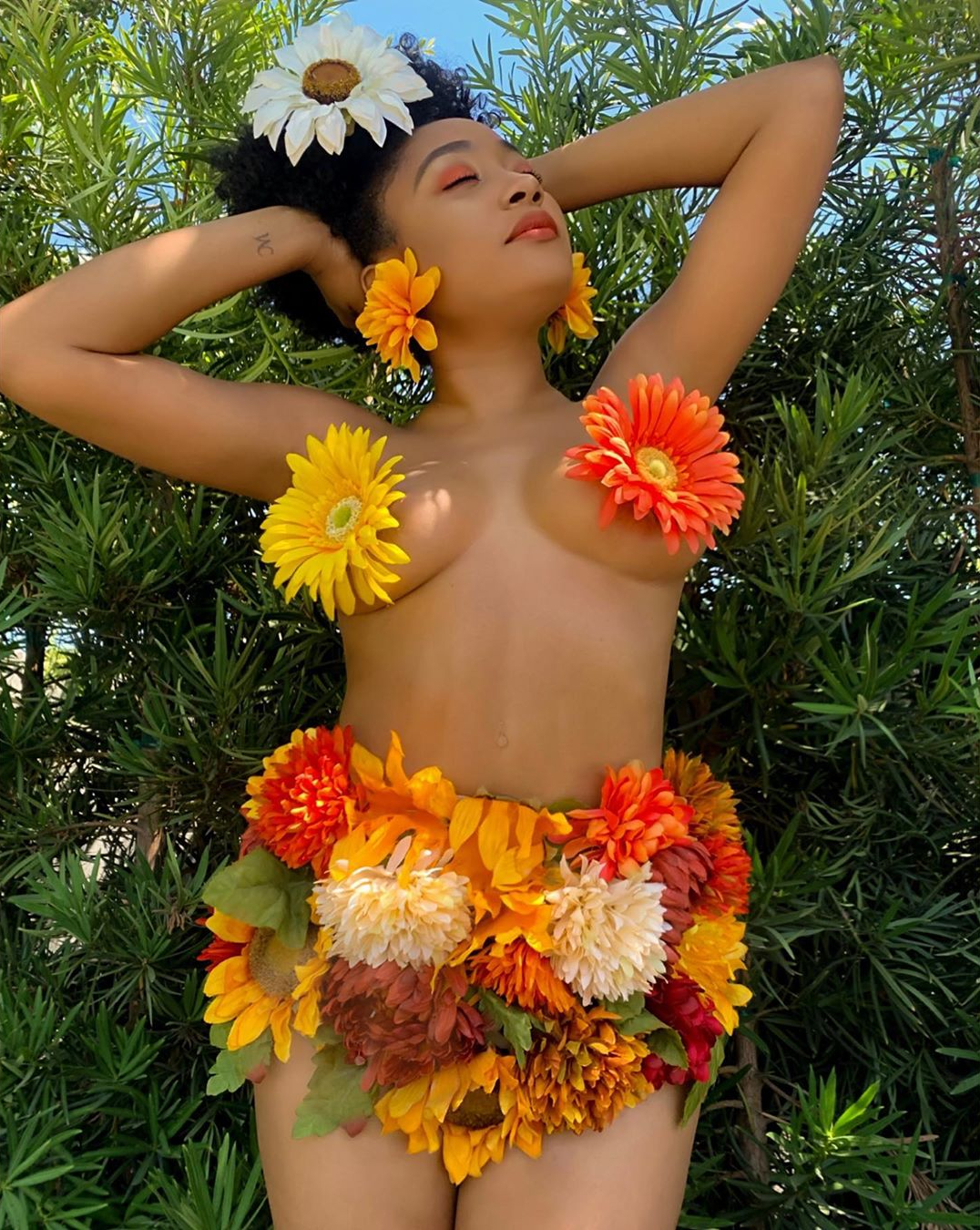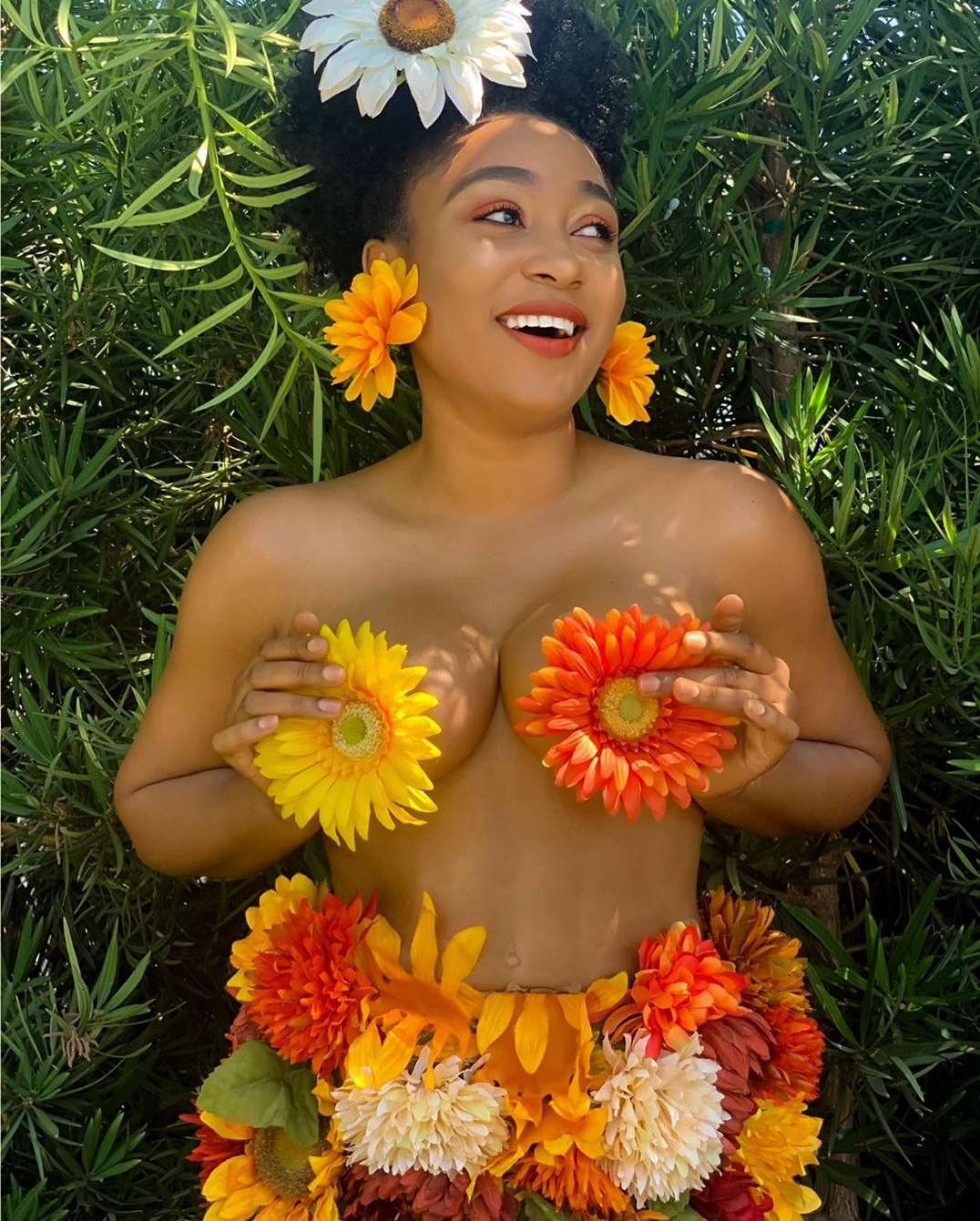 Photo Credit: Instagram/mbongofficial