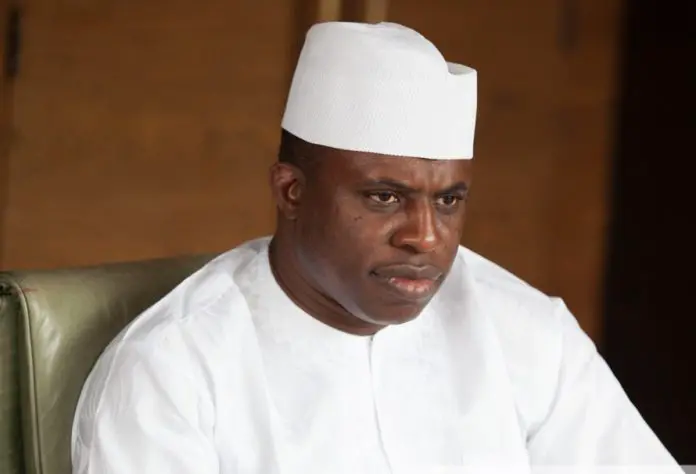 SAN FRANCISCO, January 10, (THEWILL) – Having held sway as the youngest speaker in the history of Nigeria, RT. Hon Dimeji Bankole, has indeed witnessed immense favour and grace from his creator, attaining a feat that was uncommon for his age at that time.
Dimeji at age 37, assumed the office of the Speaker of the House of Representative, against all odds, after the first female speaker, Patricia Etteh was ousted from office, due to an alleged series of corruption and mismanagement.
However, his political misfortune started in 2011, when he failed to secure a return into the green chambers. He was defeated with a landslide victory by the opposition. Ever since the shocking defeat, Bankole had remained stagnant politically. His once large political influence was cut off like a cable.
His ambition never saw the light of day as, Gboyega Nasir Isika, was handed the party's ticket as the gubernatorial candidate.
During the cause of the elections, political pundits opined, he should have been aware that he is no longer a force to be reckoned with in the political circle of Ogun State; hence, he should have saved his financial war-chest for his personal spending. We gathered that some close friends advised him to sit and watch from the sideline, but he opted to go into the ring to contest.