Despite all efforts being put in place by the current administration in Ogun State led by Prince Dapo Abiodun to tackle the problems of road network in the state through traffic agencies, there was a gridlock in Brewery, Olomore and Lafenwa area of the state capital.
The worshiper of Celestial Church of Christ who visited the prayer city in Imeko also contributed to the traffic jams with their heavy numbers returning to their various destination after the completion of their programme.
Ordinarily, The road users supposed to enjoy this yuletide season instead it was a very busy day for those who are coming and leaving Abeokuta the capital of Ogun at Ita oshi as they have to battle a grid lock of traffic at the round about linking Brewery to Olomore area.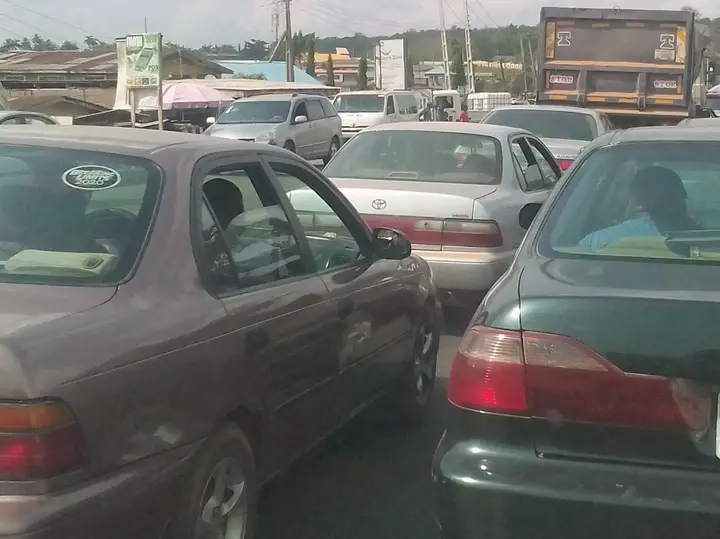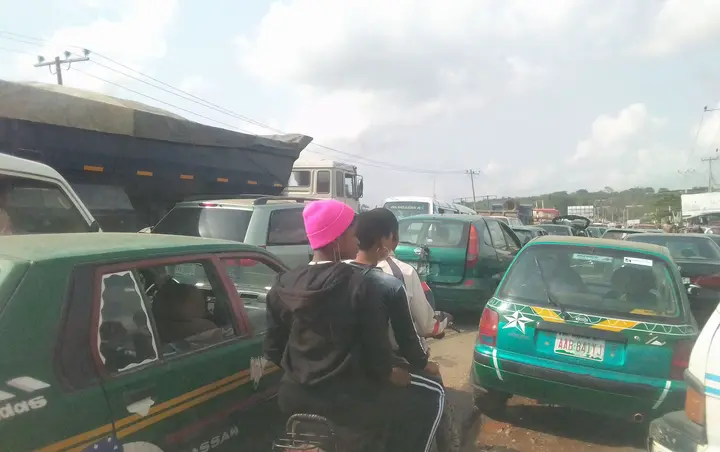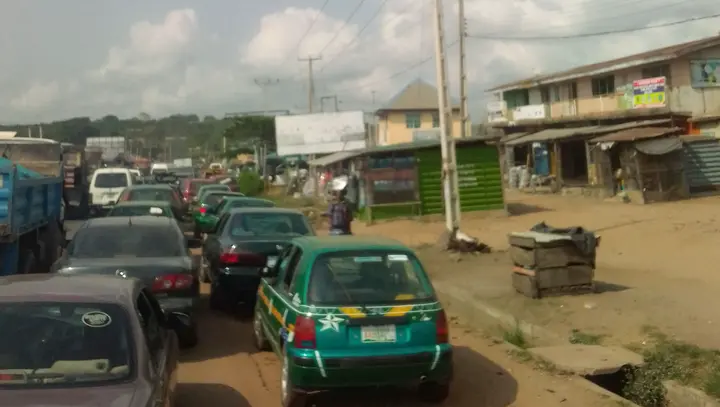 This was in connection with the failed portion of the road at Ita oshi round about and this has continuously caused a traffic gridlock to motorist on that axis.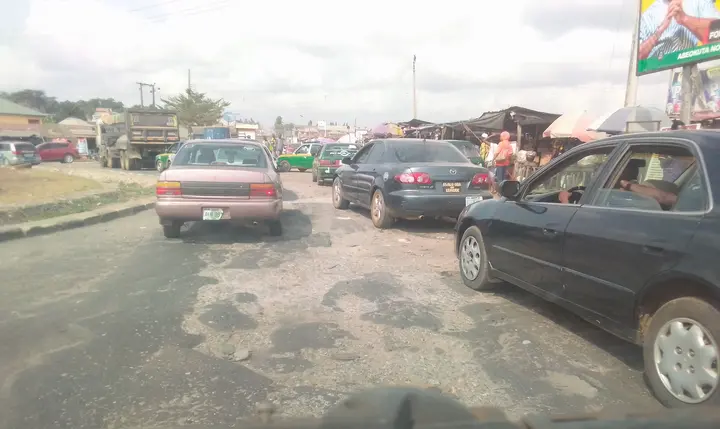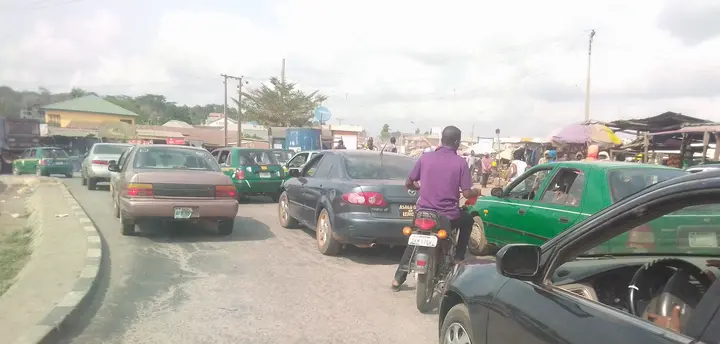 Apparently disturbed by this gridlock of traffic, motorist have called on the state government to as a matter of urgency come to their rescue on this road as the year is currently costing to an end, as there will be an increament in the rate that vehicular movement is gradually increasing on the road.