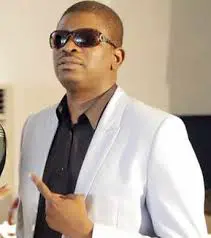 'Mo sorire' singer, Paul Dairo, has recalled the ordeals he suffered when he was sick.
The ailment affected the progress of the singe who now shuttles between Nigeria and the UK.
He says it was only once-reigning Azadus that checked on him during the time.
"One of the lessons is that nothing is promised and freely given. Trust is a hard road to travel. Do not expect love, support or care from anybody but hold on to God. I only got a call from three celebrities and only one (Azadus) came to visit me when I returned (from the hospital). (Meanwhile), I had loads of them (celebrities) as friends. If you listen to my song, Guidance, you would find that there is a lesson for every human being to learn from (it)," he said in an interview with 'Sunday punch'.
Besides, he says he is into other entertainment-related businesses.