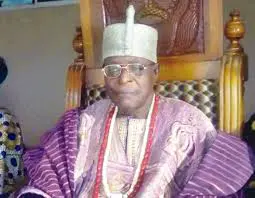 The Owa of Igbajo, Osun State, Oba Olufemi Fashade, has joined his ancestors.
This is the way Yorubas traditionally announce the death of a king.
He only 'waja', a way of saying he ascends onto the ancestral realm metaphorically through the roof.
The monarch, who was crowned the Owa in 1990, was said to have died after an illness.
Since I became the Owa of Igbajoland, I am very grateful to God for the developments attained. There are many good and lofty things that have been recorded in this town. I am especially thankful to God for the spirit of unity in Igbajo town.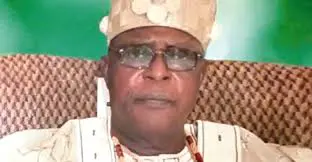 When I became king, there was peace and tranquility and I have been able to maintain it up till now. On my achievement, when I became the king, our electricity or power supply was nothing to write home about. When they give us light, it was like a tiny illumination from a lantern; in fact, the lantern was far better compared to the kind of light we had then. Not quite long after I ascended the throne, one of my subjects was appointed a minister. He is Professor Ademola Adesina; we organised the Igbajo Day celebration and we were able to raise money to get electric transformers installed in all the designated locations and that was how we were able to fix our perennial power problem. We even have some extra transformers on standby in case we need to change the one that is bad if any. Igbajo is expanding almost on a daily basis.
The last time the road was tarred was during Governor Oyinlola's tenure but due to heavy rains and erosion here, the road has become bad. Any government that is ready to do it now must do a thorough job. The current Osun State government had done the bridges, remaining the road. We also have a polytechnic in Igbajo. It is called Igbajo Polytechnic and this has also contributed to the educational development of our town.
It is a government recognised institution and they are running HND programmes, with their students participating in the NYSC scheme. When the government realised the enviable educational development in Igbajo, they have been using our facilities for WAEC, NECO exams, including the writing of JAMB exams here.