After her police orderly murdered a young Nigerian man, Abike Dabiri has been called about by his family.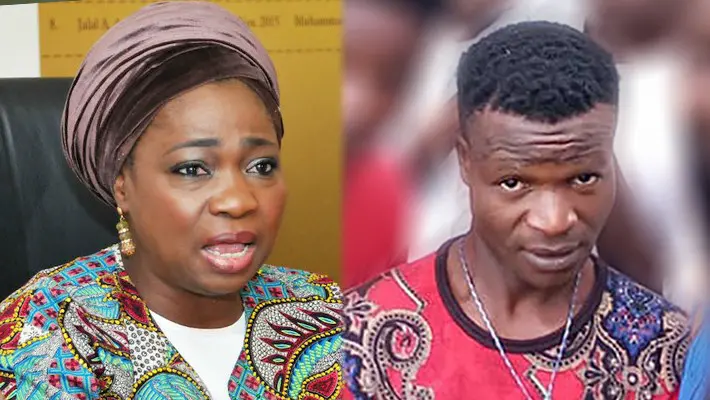 Abike-Dabiri and Jonah
According to Peoples Gazette, the the deceased teenager was killed inside an Abuja beer parlour by the police officer said to be drunk.
The family members said Abike Dabiri-Erewa did not reach out to them to offer condolences since the incident.
The October 3 incident gripped residents of Apo-Dutse, who demanded justice against the police officer. The police later took Mr. Samanja into custody, but has yet to be charged in the murder of the 19-year-old.
"We did not set our eyes on any representatives from the police and Abike Dibiri office to sympathise with the family," Mr. Pius said.
"Only the Inspector (Samanja Johnson) own family on their own donated money to us when we buried our son 10 days after he was killed," Mr. Pius said.
Mrs. Erewa, who has since received another police protection, has led the Nigerians in Diaspora Commission since her appointment by President Muhammadu Buhari in 2016.