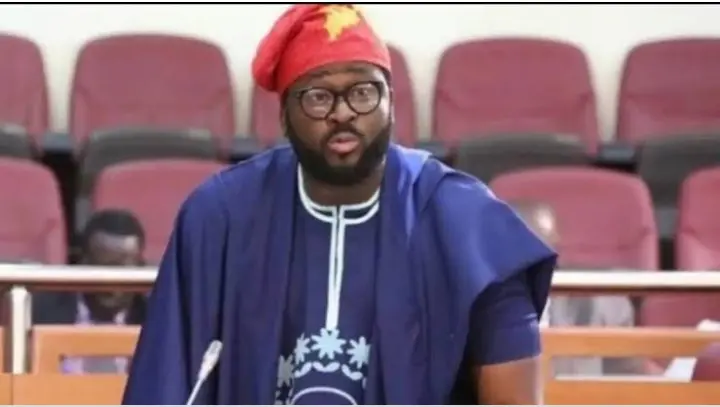 It is high time Nigerian politicians knew that they are not only accountable but also answerable to the Nigerian people. Our constitution has empowered our politicians to speak and act on our behalf, especially at states and federal levels. Despite this power given to them by virtue of our votes, they still need to tread with cautions. Gone are the days where politicians think they are Lords onto themselves.
Just yesterday, a Nigerian actor and politician, Desmond Elliot, currently serving Surulere Constituency Lagos shot himself in the leg after he referred to Nigerian youths as children. He forgets that he is still a youth despite being a representative of his people. He went further to blast his colleagues in the Nollywood industry for supporting EndSARS protests. He condemned Nigerians who have been using social media to hurl curses on politicians.
His comments, however, didn't go well with many Nigerians and celebrities who have started calling for his head to be roasted. Don Jazzy, Davido and Simi have all openly criticised him. They said when he should have been in support of the youths, he was seen condemning.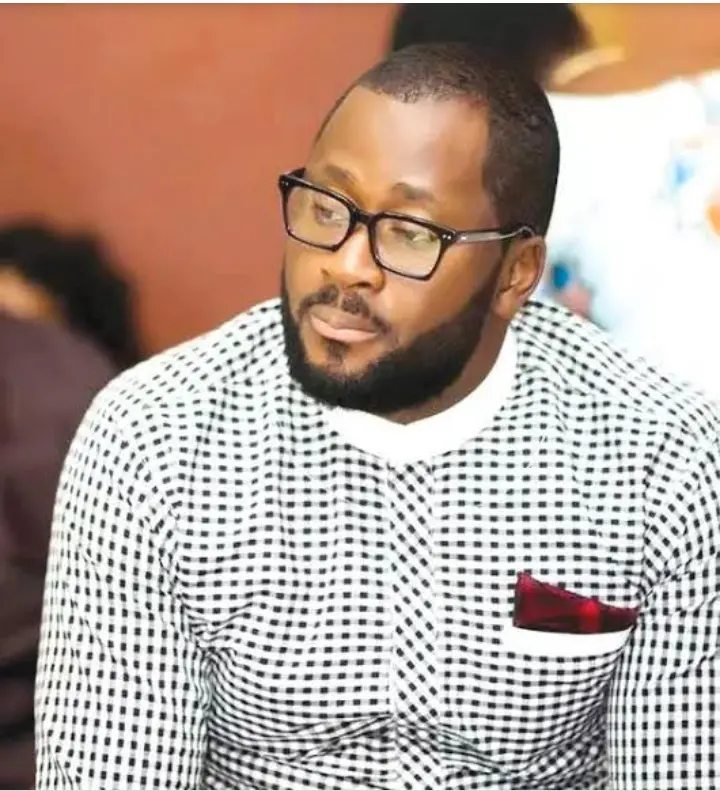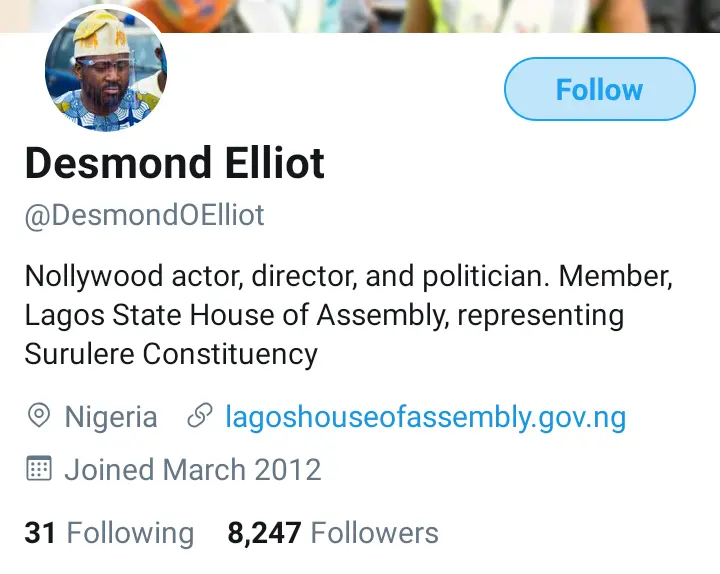 See his apology, and how Nigerians further react;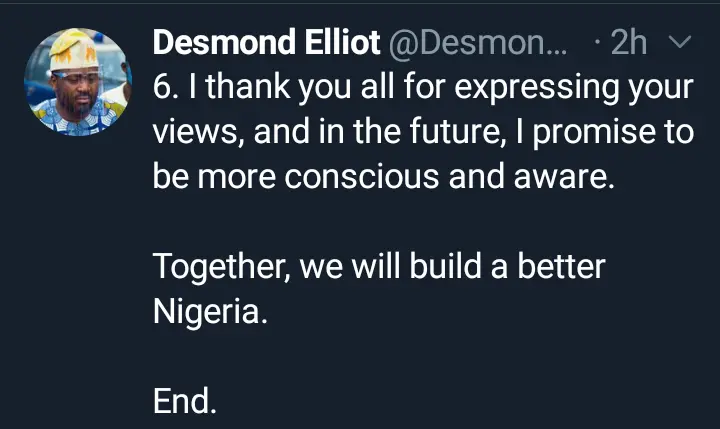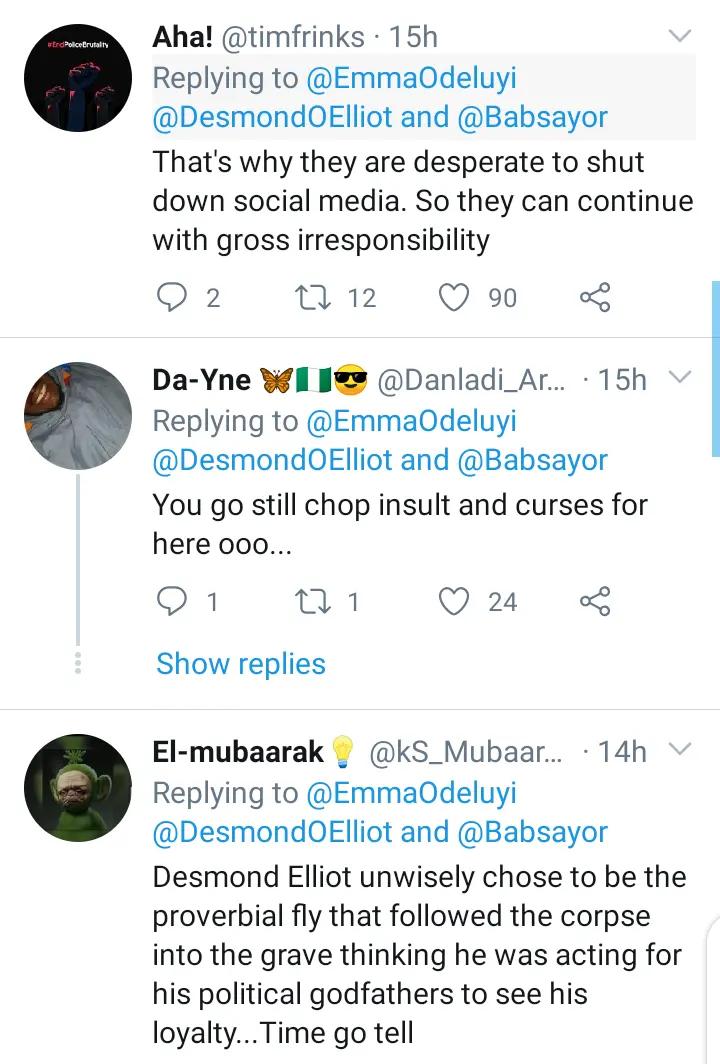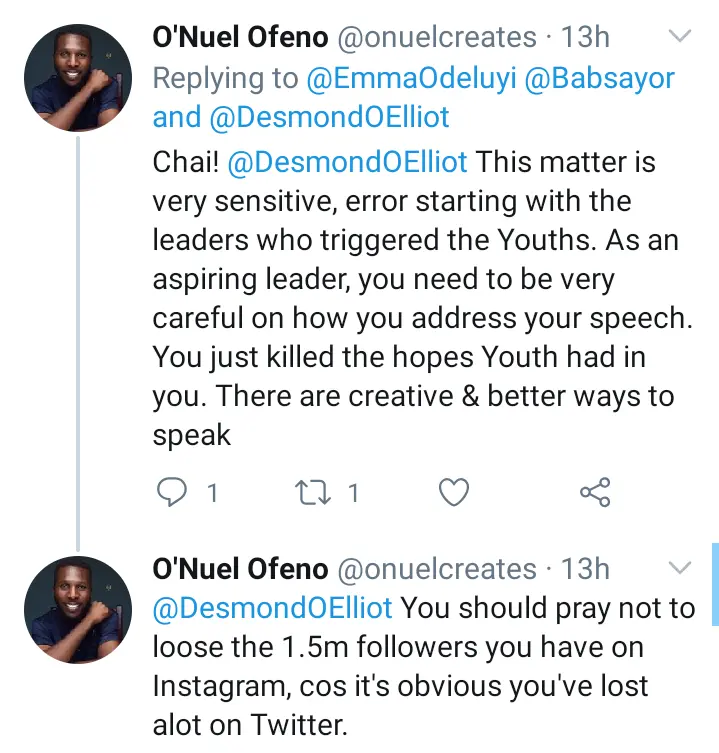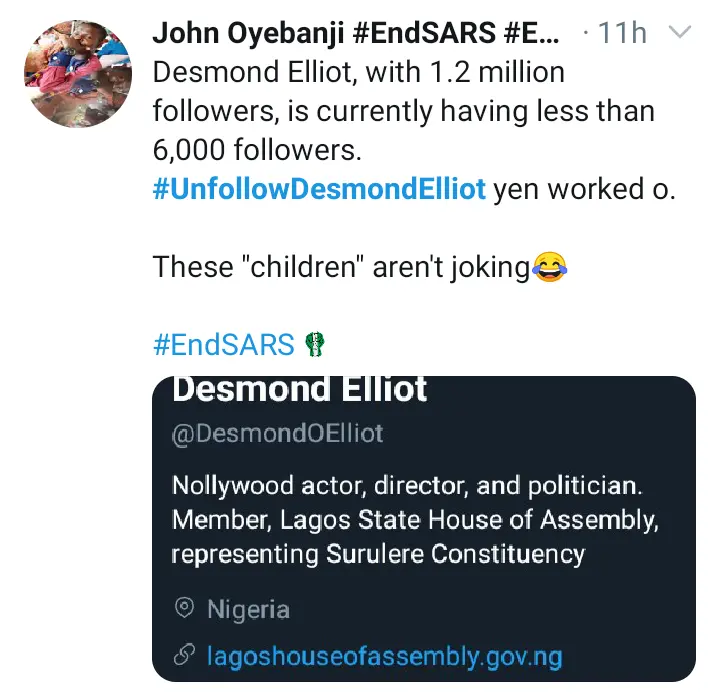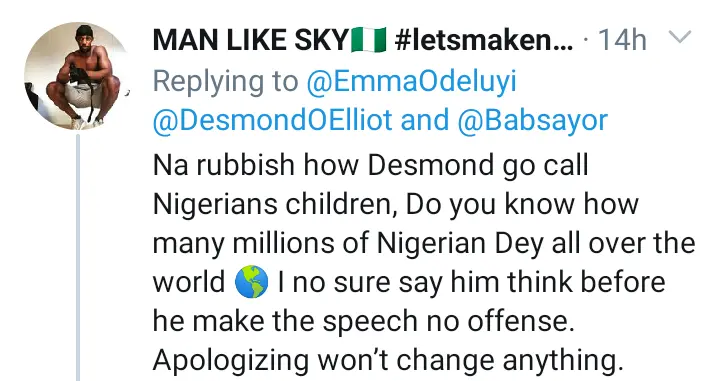 It is understood the damage has been done. To err is human, to forgive is divine. Nigerians youths seem not to forget, and forgive based on his unremarkable comments against. One can only hope his followers on Twitter does not reduce further as he has lost a sizeable number on Instagram too. The reduction in number of his followers on Twitter, Instagram, and Facebook has truly shown that power belongs to Nigerians who voted out politicians in.
What do you think about this? Should Desmond Elliot be forgiven?
Also, like and follow the writer for more trending updates.