A 36 year old woman, Felicia Okafor has been arrested by the River State Police For attempted murder of one miss, Ufuoma and her younger sister, Nkechi.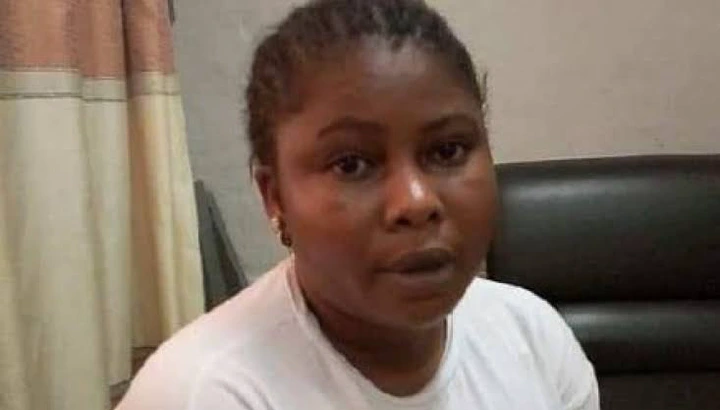 The suspect confessed to the crime saying " My husband doesn't comes home anymore, he stopped taking care of me and our child since he started seeing the girl, i heard and how he takes good care of them, how he buys then gifts but never did same to us.
I was working before then he told me to stop working to be a full housewife, I agreed to that but after few months, he stopped doing his responsibilities as a father and husband.
I had to borrow money to pay my sons school fees.
We bought built the house we currently living, i contributed over 80% to the building of the house, i have evidences, receipt and i can also provide my statement of account.
I also owns the car he's currently driving, he took his car which i bought with my money, lied to me he was robbed but he gave it to his side chic, then came back to start using my car.
There was a day he sent 200,000 naira to his side chic for her birthday but refused to pay our children school fee, always saying business hasn't been moving well.
He also tried selling the house without my knowledge, so he could abscond with the whole properties.
I feel cheated, i'm heart broken, i gave up everything just because of him now they want no joy for me, they want me suffer.
The husband and other victims are currently receiving treatment at Amazing Grace Private Hospital.
The husband Frank Okafor says he was under a spell" I don't know what came over me, I believe i was charmed by my side chic, I really don't know how she came into my life.
Speaking on the strenght of the report, the River State Public Relations Officer, Mike Okereke says the case will be closely looked into and urges everyone not to take laws into their hands
What do you have to say about this? Leave your comments below and share with others