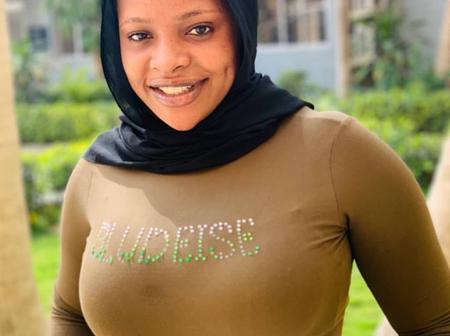 A 32 year old Woman, Hadiza Salisu, who was left stranded by her husband since 2015, narrates how her husband left her and their two children stranded without the knowledge of his whereabouts.
Mrs Hadiza Salisu is an in indigen e of Gafai Village, Kankara Local Government Area of Katsina State. In an interview with newsmen yesterday, she stated that life has been had for her and her two children and she didn't hear from the husband since that time. She narrated that during the 2015 presidential election, her huband, Babangida Dan Kyadi, was a staunch supporter of the then ruling party, PDP and its presidential candidate, Good Jonathan.
At that time he urged all her and her other relatives to vote for PDP at all level but she opted to vote for APC in the presidential election. Hadiza added that the husband was shocked when he discovered that she did not follow his instruction.
After APC candidates were declared winners of the election, the husband left her a letter stating that he can't live in Nigeria under Buhari's Government and he has not return to the country since that time.
Hadiza added that she wished the husband will see her message so that he can know the situation they are and return to his family and relatives.