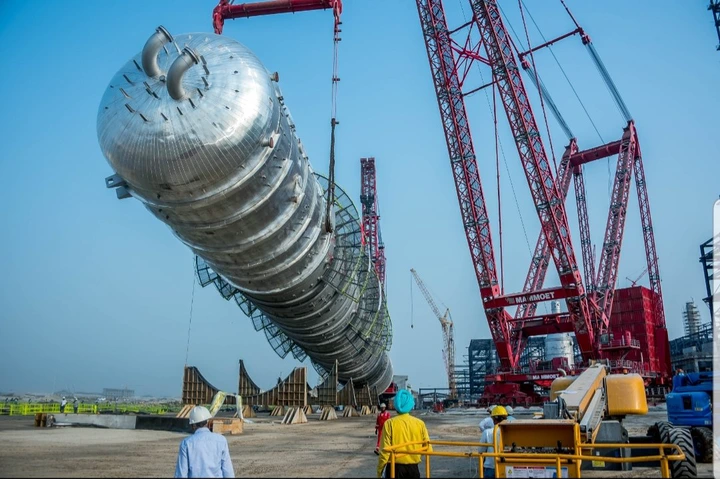 Earlier in the day a media report stating how an Indian contractor, with Coronavirus symptoms was identified at Dangote Refinery in Lagos.
In reaction, Tony Chiejina spokesman for Dangote Group had confirmed the news but maintained that the Indian was not an employee of Dangote Group.
According to Chiejina, "the said individual that was coughing and running a high temperature was spotted during a routine medical check at the refinery", He also added that the case had not been confirmed.
In a recent development while speaking exclusively to www.e-nigeriang.com via a telephone conversation a few minutes ago media personnel of Dangote Group said the results of the tests conducted on the Indian contractor by officials of Nigerian Centre for Disease Control is out and he tested negative to Coronavirus.
Dangote group remains a strong ally in the fight against Coronavirus (Covid-19). The group donated N200m to the fight against the epidemic.