Dead body water, according to a mortuary attendant in Ghana is being purchased by some Pastors in the country as high N500, 000.
In a report by Yen Gh, a female Mortuary worker was seen in a video narrating how the water is in high demand.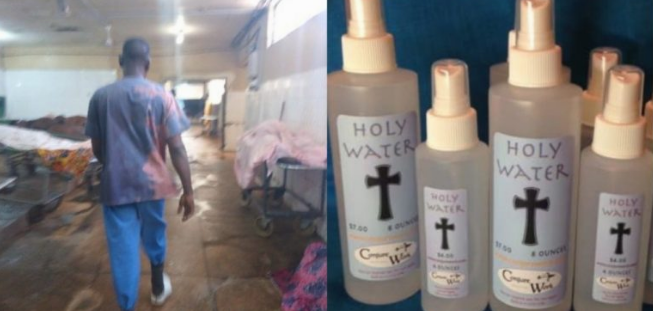 According to the lady who's identity is yet to be disclosed, the pastors pay as much as seven thousand Ghana Cedis, and sometimes they have shortage.
She explained that some families members prefer to have their corpses bathed at the mortuary and this is the water that the pastors come to buy.
Describing it as a side job, the mortuary worker confessed to doing this as a business to earn more money, explaining that the work itself does not fetch them much.
"Even at this our job, we don't get much money from it. But with this, even sometimes we don't meet up with the demand from the pastors, we most of the time run short of water"
She, however, did not mention the names of the pastors, and the churches, obviously for fear of being victimized.
The waster is being used by the pastors who patronize it to perform miracles in their churches, she added.