In the wake of Lagos State government's new law which has to do with the banning of motorcycles and tricycles in major roads of the state, veteran Nollywood actor, Chinedu Ikedieze has made a never-heard-before revelation on his experience with an Okada man.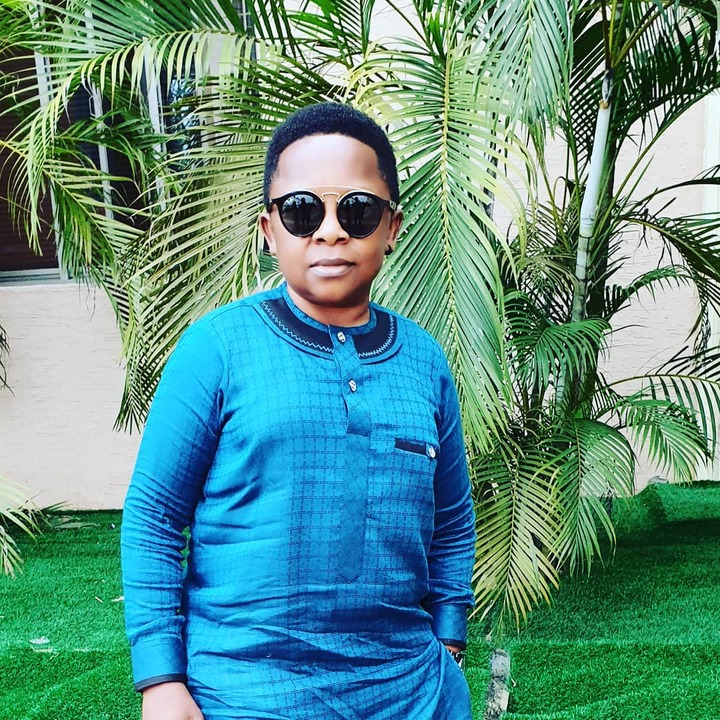 Speaking about his ugly experience, Aki as he is widely called said:
"It happened a few years ago on my way to the airport. I was in the car with my driver to an all-important engagement outside the state and there was this massive traffic jam that held me for over an hour. In order not to miss my flight, I opted to use a bike so I could beat the hold up and meet up with my flight time.
"I flagged down this bike man that picked me up. You can imagine how it was for me as people were surprised to see me jumping a bike. LOL. These things happen most times and we can't help but resort to the fastest means of beating the traffic. So, back to my story, I gave the bike man my small bag to keep in front, so I could place the bigger one in between the both of us for comfort.
"While the bike was on motion, I noticed the Okada man's left hand was on the bag and the right one was placed on the bike's handle. So, I believed he was just guiding my bag with one of his hands for balance.
''On getting to my destination, which was the airport, I got down to pay but he sharply insisted I shouldn't worry that I should go. In my mind, I was moved and I thought maybe he is a die-hard who just wanted to show love but I was far from the truth as my thoughts were wrong.
"My people, here is the story. I got to the counter at the airport to make my flight payment and to my greatest surprise, as I reached out for my small bag, I couldn't find the N100,000 bundle I kept in there. Immediately I realised why the bike man's hand was on the bag; he was smoothly romancing and rummaging inside of the bag and succeeded in moving the money in there.
"So, to cut the long story short, I had to pay with my card and finally beat my flight time that day. But sadly, it cost me an extra 100k which I lost to an Okada man," he sadly expressed.
From your own end, tell us your experience with an Okada man in the comment section below.