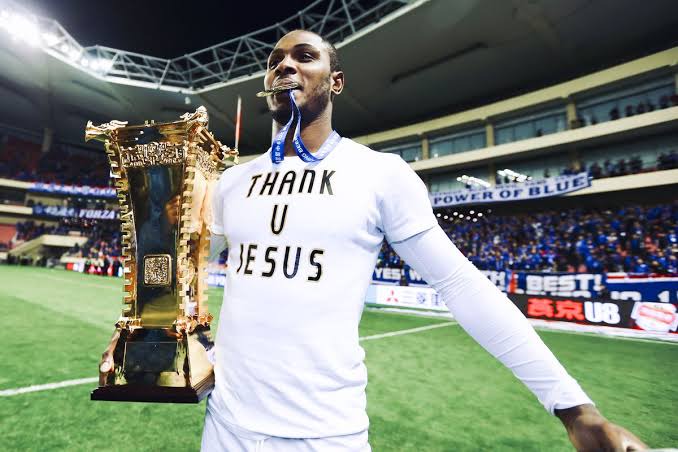 Odion Ighalo is the most talked about Nigerian player after it was reported he has reached an agreement with Manchester United to join on a six month loan from China where he has been playing since 2017.
The former Granada striker's rise to stardom is one emotional story that will inspire many. From playing on the streets of Ajegunle to becoming the first Nigerian to play for Manchester United.
To show where he was coming from and his troubles, the ex Super Eagles striker, in 2017 posted an emotional story of how he struggled in life and how he eventually attained stardom.
The Shanghai Shenshua of China star shared on his Instagram page, what motivated him to become a good footballer of note.
Ighalo revealed that his ex-girlfriend as, a bachelor, left him because he had nothing to offer, but that only served to inspire him to excel in his footballing career.
The father of three started his football career in Ajegunle, Lagos and rose to become a notable figure in Europe before heading to China.
"From Ajegunle to the world, I serve a living God, this is me 11 years ago," Ighalo wrote on his Instagram page.
"Those earrings are not earrings, I could not even afford to buy earrings that is tape, plasta.
"I am a testimony, I knew with God everything is possible, I was just holding on to my God, my high school girlfriend left me then because I had nothing to offer her. But I had God and I had a dream.
"Never give up on your dream. The same God that elevated me shall elevate you, hold on to him and trust his timing.
"I am a testimony, you are a testimony, put God first and it's all done", Ighalo said.