It is another episode in this never ending series of the operatives of the Special Anti-Robbery Squad unit of the Nigeria Police Force SARS as they paraded some women in a video gathered by Legit NG.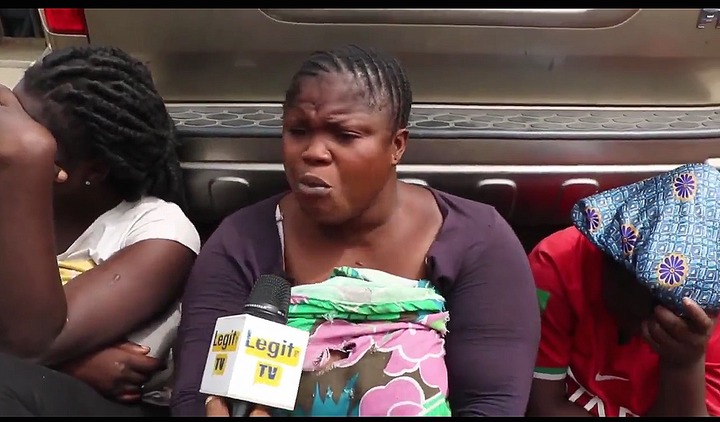 "...they did not allow me to wear anything, they were just pressing my yansh; na only you get this one, na only you get this one?
"Even right now, I am pregnant, even with pregnancy, they're beating me like that."
Those were part of the words from the lady named Blessing Nwagwu who claimed she was malhandled by the SARS officers who had barged into her abode after her daily work of selling ladies bag in a market.
She was paraded alongside other ladies who were alleged to be sex workers, at least from the questions they being were asked by the reporters.
Whether or not they were what they were tagged to be or there are more to it, people had gone on social media to berate yet again the modus operandi of the SARS Officers in barrages of tweets: