One road does not lead to a market, is a popular Yoruba adage that best illustrates the new business move made by a leading Yoruba movie marketer, Okiki Films and Music Productions, under the chairmanship of tall but handsome man, Sunday Olugbenga Esan, who is also known as a corporate dude.
The very industrious man, who hails from Iropora Ekiti, according to a close friend of the family has ventured into purity water business and it is called Okiki (plus) water. He will combine the water business with his film marketing outfit.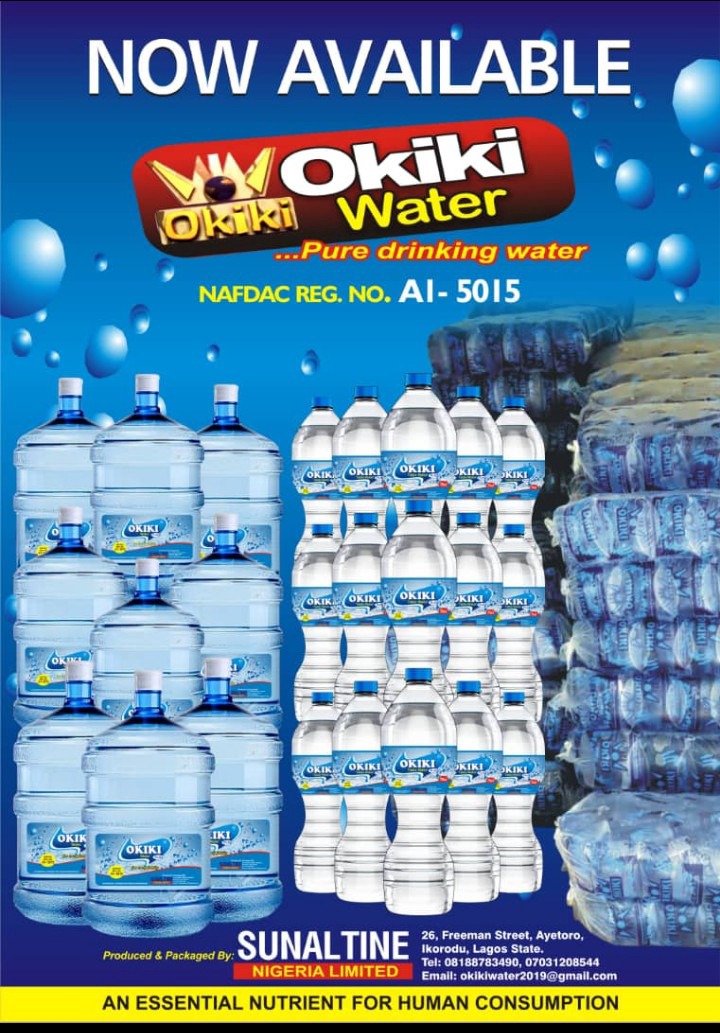 The new firm, we learnt has gulped more than N45 million and it kicked off operation some weeks ago with its production house located at 26, Freeman Street, Ayetoro, Ikorodu, Lagos State.
Okiki(plus) water is produced and packaged by Sunaltine Nigeria Limited, a subsidiary of Okiki Films and Music outfit, with its NAFDAC Registration Number: AL-5015. It is produced in all sorts of forms such as bottled water, pure water and also in dispenser.
In a chat with our correspondent over the weekend, our source who is very close to the marketer said: "Okiki has been complaining seriously about the movie industry, so, we encouraged him to start this business since he has also been talking about doing this. We are sure this business will be far better than the movie industry where the law of diminishing returns has set in"
Okiki films and music productions came into existence in 2006 as a full-fledged entertainment company with a mandate to engage in; Music and Film Productions, Marketing and Distribution; CD and DVD Productions; Video coverage, editing and Artiste Management.
In recognition of its highly educating and entertaining movie and musical production works and its excellent distribution network and marketing strategy over the recent years, Okiki films and music productions has received over 20 local and international awards from Nigeria to the United States of America.